Hedgehogs in the Summer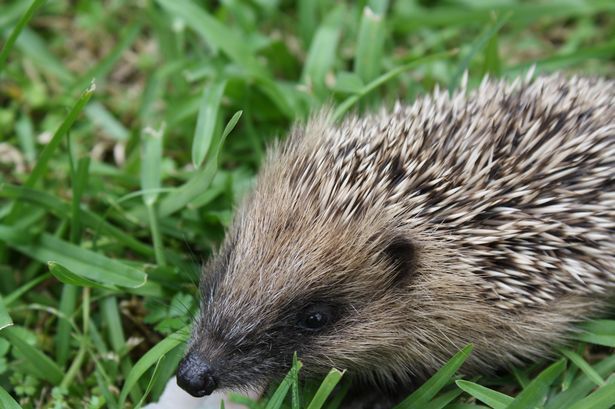 Hedgehogs, slugs and moths are all night-feeding creatures.
A car has been stopped and the headlights illuminate the side of the road, showing the woodland margin and penetrating into the depths of the woods beyond.
The hedgehog has 'frozen' in sudden alarm.
It is on its slightly rounds looking for slugs and insects and indeed any small creature that ts sensitive nose can smell out its little sharp teeth can crunch up.
In a moment the hedgehog will gather up courage and ptoceed on its way, and then no doubt it will gobble up the two slugs.