.
Harvest is a glorious time of the year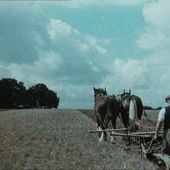 This early Dufaycolor documentary from Humphrey Jennings focuses on an August harvest in Sawston, Cambridgeshire. The old makes way for the new as the trusty...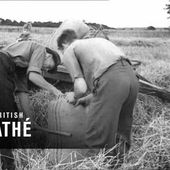 Unissued / unused footage - dates and locations may be unknown / unclear. Cuts from newsreel story 48/68 - harvest story - West Stoke in Chichester, West Sus...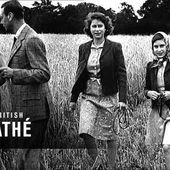 Harvest Time On A Royal Estate (1943)
Full title reads: "HARVEST TIME ON A ROYAL ESTATE". Sandringham, Norfolk. Various shots of the Queen Elizabeth (later Queen Mother) in a small cart and the K...