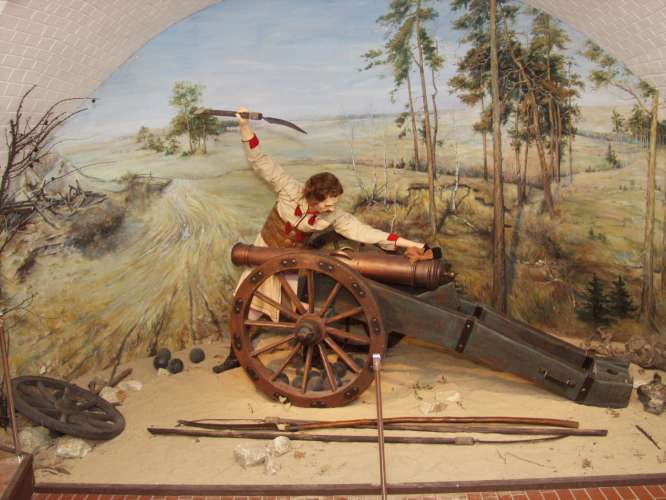 A new museum will arrive on 1 July.
The Kościuszko Museum
will be established in Krakow,
which will have a massive collection
of the valuable memorabilia
of Tadeusz Kościuszko.
The Museum commemorates the heritage of Tadeusz Kościuszko, but is especially aimed to young people.
To reach to the new recipient, modern exhibition tools were used, showing Kościuszko as a superhero who, thanks to his character traits and many talents, changed the world.
The viewers take part in an extraordinary spectacle that combines multimedia projects and elements of a computer game with traditional museum exhibits from the collections of Polish museum institutions.
Threads from the life of the main character
are enclosed in memory capsules.
They lead the viewer after Kościuszko from his family home in the Belarussian Mereczowszczyzna, to the Cadet School in Warsaw, through Philadelphia, to the Kraków market square and the battlefield of Racławice. They are filled with sound and visual effects.
The story of Kościuszko is also created by valuable exhibits and memorables, including the original door to the manor in Miłocice, where Tadeusz Kościuszko spent the night after the battle of Racławice or the gorget with the Holy Mary, which according to tradition belonged to him.
The exhibition also includes faithful replicas of items made of wood by the hero of the exhibition himself, his saber, uniform of the Knight's School cadet, decorations and a token that Kościuszko brought from a trip to the United States.
The youngest have their own sightseeing route, for which many puzzles and curiosities have been prepared in the museum.