Cat thefts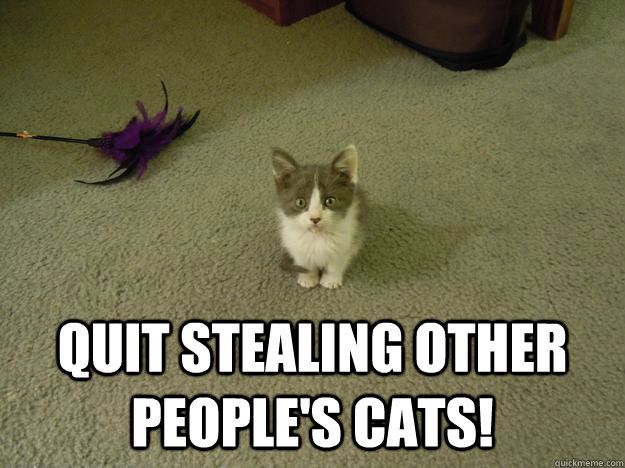 Round our way there have been several instances recently
of cats mysteriously vanishing,
sparking disputes and recriminations between neighbours.
However,
police now have reason to believe
that the pets are being spirited away
concealed in a baby buggy,
and suspect that the culprit is a criminal child carer.
Responding to a local news reporter,
a spokesman today assured the local community
that an urgent investigation continues;
he said that officers are searching every crook and nanny.
.