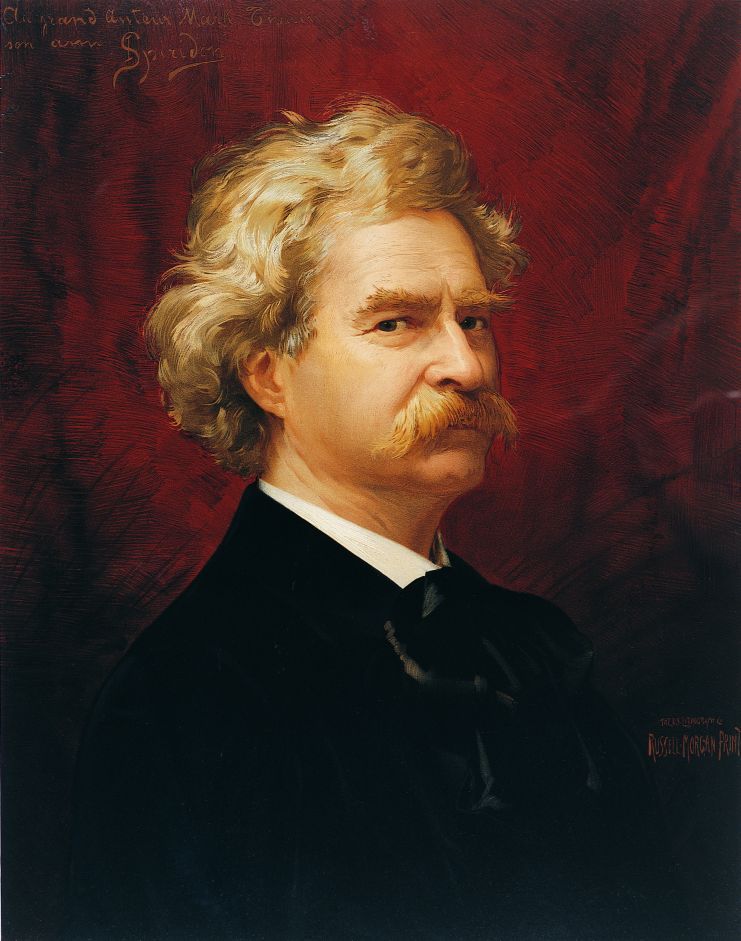 Mark Twain, born Samuel Langhorne Clemens, was known for his piercing wit, irreverent satire and social commentary.
Leaving school early following the death of his father, he lived many lives in one: spending time as a journalist, steamboat pilot and world traveller, suffering significant personal and financial losses.
These are just some of the experiences that would feed into his novels, articles, short stories, essays and the thousands of letters that are still being unearthed today.
Best known for his book "Adventures of Huckleberry Finn", which tells the story of a rebellious young boy called Huck floating down the Mississippi River with a runaway slave called Jim, Twain developed a style that led to him being credited as "the father of American literature".
The work, like so much of Twain's other writing, tackles serious social issues and continues to be shrouded in controversy to this day.