.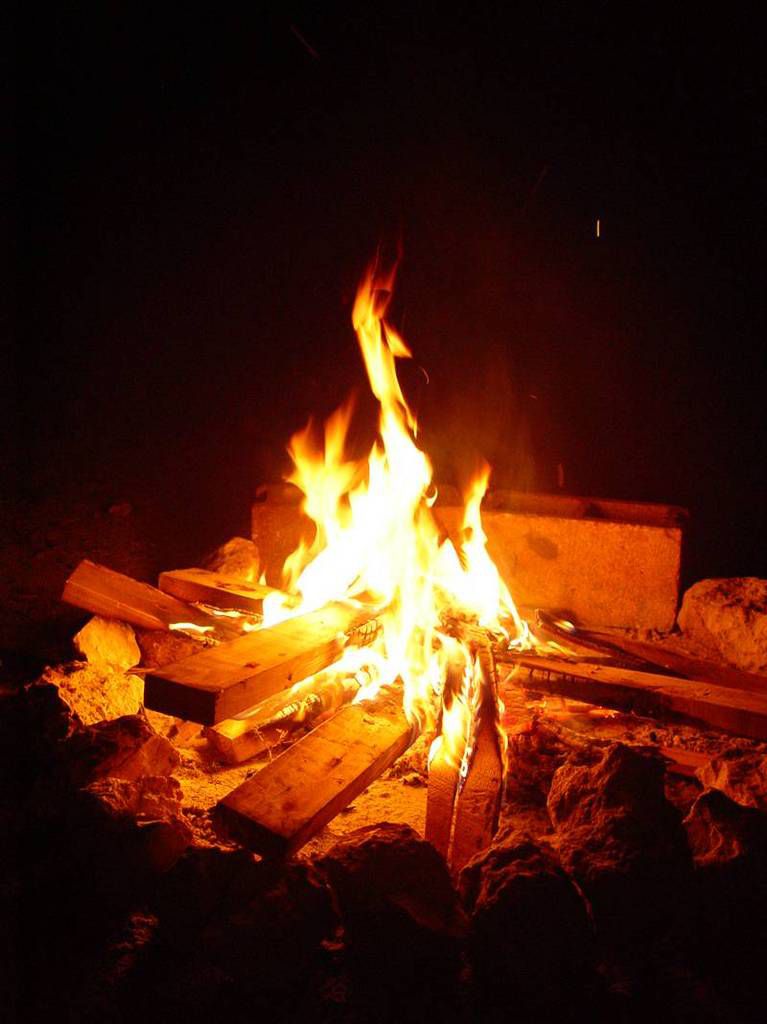 The use of fire as a means for cooking, heating and hunting was one of the first major developments of human civilization. Fire is one of nature's most essential agents of change, and mankind has often used fire in this capacity.
Fire can also be an important part of maintaining diverse and healthy ecosystems. Nearly every region in the country has some kind of fire-dependent plant or tree. Many plants have evolved adaptations that protect them as a species against the effects of fire, and some are even strengthened by it. When fires burn in intervals appropriate to their ecosystem, they consume leaf litter and other ground vegetation like dead wood. This can trigger a rebirth of forests, helping to maintain native plant species.
Ecosystems that are dependent on fire to thin the forest canopy and cultivate the forest floor are slowly transformed without enough natural fire. Sunlight-dependent native plant species are overtaken by those that like shade, and the whole ecosystem becomes less diverse, more dense from undergrowth, and littered with dead plant material.
Fire managers can reintroduce fire into fire-dependent ecosystems with prescribed fire. Under specific, controlled conditions, the beneficial effects of natural fire can be recreated, fuel buildup can be reduced, and we can prevent the catastrophic losses of uncontrolled, unwanted wildfire.
Regardless of the benefits of occasional natural fires under specific conditions, remember:
Always Be Careful with fire.
be responsible when you use fire.
It is still wrong and irresponsible to play with matches, throw lighted cigarettes away, or leave any kind of fire unattended.
.
.
Wykorzystanie ognia jako środka do gotowania, ogrzewania i polowania było jednym z pierwszych ważnych wydarzeń w cywilizacji ludzkiej. Ogień jest jednym z najważniejszych czynników zmiany, a ludzkość często używa ognia w tym charakterze.
Ogień może również stanowić ważną część utrzymania różnorodnych i zdrowych ekosystemów. Prawie każdy region w kraju ma jakąś zależną od ognia roślinę lub drzewo. Wiele roślin rozwinęło adaptacje, które chronią je jako gatunek przed skutkami ognia, a niektóre są nawet przez nie wzmacniane. Gdy pożary płoną w odstępach czasu odpowiednich dla ich ekosystemu, zużywają ściółkę i inną roślinność naziemną, taką jak martwe drewno. Może to spowodować odrodzenie lasów, pomagając w utrzymaniu rodzimych gatunków roślin.
Ekosystemy, które są zależne od ognia, aby rozrzedzić baldachim lasu i uprawiać dno lasu, są powoli przekształcane bez wystarczającego naturalnego ognia. Gatunki roślin, zależne od światła słonecznego, wyprzedzają te, które lubią cień, a cały ekosystem staje się mniej zróżnicowany, bardziej gęsty od zarośli i zaśmiecony martwym materiałem roślinnym.
Menedżerowie ognia mogą ponownie wprowadzić ogień do zależnych od pożaru ekosystemów z zalecanym ogniem. W specyficznych, kontrolowanych warunkach można odtworzyć korzystne efekty naturalnego ognia, można ograniczyć gromadzenie się paliwa i możemy zapobiec katastroficznym stratom niekontrolowanego, niechcianego pożaru.
Niezależnie od korzyści sporadycznych naturalnych pożarów w określonych warunkach, pamiętaj:
Zawsze bądź ostrożny w ogniu.
bądź odpowiedzialny za ogień.
Nadal niesłusznie i nieodpowiedzialnie jest bawić się meczami, wyrzucać zapalone papierosy lub pozostawić bez ognia żadnego rodzaju ogień.
.