The Polish Language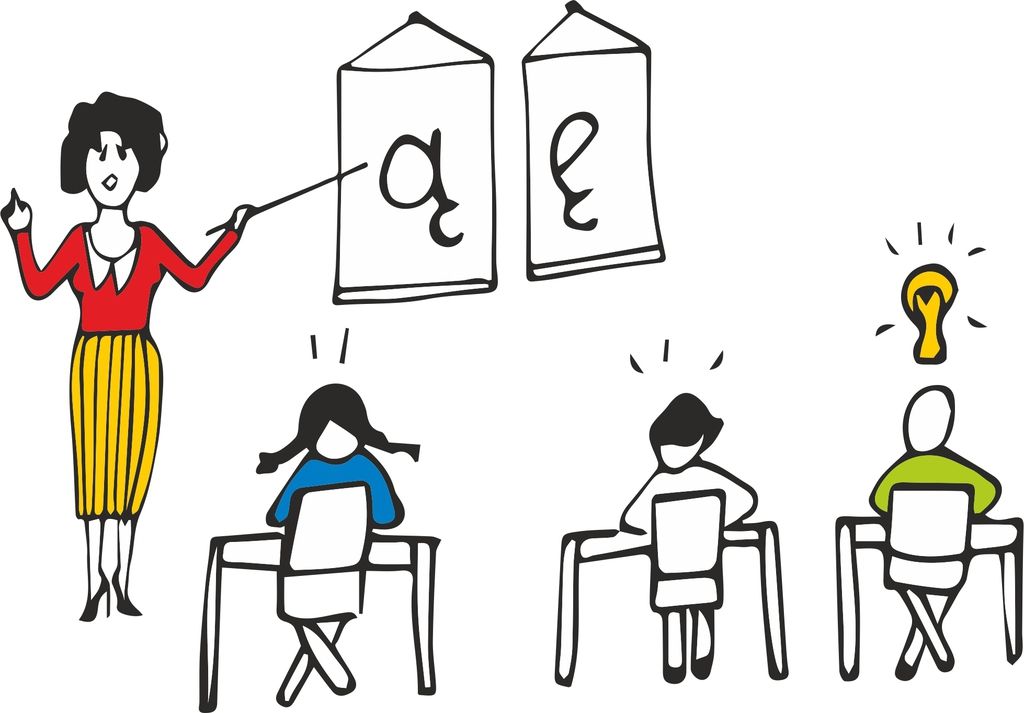 Polish is a West Slavic language spoken by more than 55 million people worldwide, about 38.5 million of whom speak Polish as a first language.
Polish is the official language of Poland and an official language of the European Union.
The Polish alphabet is based on the Latin alphabet but has an additional 9 letters.
The Polish language dates back to the 10th century and despite numerous invasions and partitions of Poland over the centuries,
the Polish people always preserved their identity and language.
Polish is considered by many to be a complex language, but students who are up for the challenge of learning Polish will greatly benefit by being better able to experience the rich culture and beauty of Poland and communicate with the warm and welcoming Polish people.
Some apps to learn Polish.
Duolingo – iTunes – Google Play
– Duolingo has become a leader in the language learning world and for good reason.
It's fast, fun, well designed, suitable for all ages, and turns learning a foreign language into a challenging and pretty addictive game.
Tinycards – iTunes – Google Play –
Tinycards is a free flashcards app, from the creators of Duolingo, which uses spaced repetition and nicely designed "decks" to help you learn anything, including foreign languages.
Tinycards uses gamification, like Duolingo, which makes it fun and easy to use.
Memrise – iTunes – Google Play
– Memrise is a really fast, fun and free language learning app/website that is sure to get you hooked.
There is a visual flashcard component which also incorporates audio from a community of native speakers.
Memrise uses spaced repetition and is really effective at drilling vocabulary and phrases into your memory.
.
Learn Polish by 50 Languages – iTunes – Google Play –
This app is great for beginners (A1-A2) to increase practical vocabulary which is useful for managing everyday situations (at a store, restaurant, bank, doctor, etc).
With the free version, you will have access to 30 complete lessons.
HelloTalk – iTunes – Google Play –
HelloTalk is a global language learning social network that connects you with native speakers of other languages so that you can practice your speaking and listening skills with native speakers via text/audio messages and free audio and video calls.
The free version allows you to choose one native language and one target language.
Internet Polyglot – iTunes – Google Play –
This free app uses lessons, games, and pictures to teach foreign languages to beginners.
Although Internet Polyglot is far from a standalone language learning tool, it is a useful supplement to help you to learn and retain vocabulary.
Beginner Polish – Google Play –
This app is based on the "learn a word a day" concept and uses a simple and direct approach to teaching Polish to beginners.
Start From Zero Polish – Google Play –
This app will boost your vocabulary skills by helping you learn thousands of the most commonly used Polish words and phrases.
It also offers quiz and flashcard functionality to test your progress.
6000 Words – Learn Polish Language for Free – iTunes – Google Play
– This app will teach you more than 6000 Polish words with images, phonetic transcriptions and pronunciations recorded by native speakers.
The vocabulary words are organized into 15 themes with 140 subtopics.
Learn 10,000 Polish Words and Phrases – iTunes – Google Play
– Although this app won't help you learn grammar, it will teach you a ton of vocabulary.
The Polish language lessons include 10,000 key words and phrases for all levels Beginner A1 (500 words), Elementary A2 (501-1250), Lower Intermediate B1 (1251-2250), Upper Intermediate B2 (2251-3500) and Advanced C1 (3501-5000).
Simply Learn Polish – iTunes – Google Play –
This app will teach you over 300 common Polish words and phrases using images and high-quality audio recordings by a native speaker from Poland.
Spaced repetition is used for better vocabulary retention.
You can track your progress, take quizzes, and save words and phrases to a favorites list.
The free version covers phrases and vocabulary for the following topics which are essential when visiting Poland: Numbers, Time and Date, Basic Conversation, Greetings, Getting Directions, Eating at Restaurants, Sightseeing, Shopping, Emergency, and Accommodations.
Learn Polish with WordPower – iTunes – Google Play –
WordPower is another app that relies heavily on the "freemium" model, but the free version will teach you 100 of the most common Polish words and phrases.
Tiengos – Google Play –
This app provides Polish articles on interesting topics and of varying difficulty levels, from easy to advanced.
Many articles are accompanied by audio and the app also serves as a Polish translator.
.
Free Polish Dictionary/Translation Apps
Dictionary Linguee – iTunes – Google Play – This fast and free Polish translation app works offline, is accurate and trusted by millions of people.
Google Translate – iTunes – Google Play – Google Translate offers online text translation between 103 languages by typing, offline translation for 59 languages, camera translation for 38 languages, image translation for 37 languages, conversation translation in 32 languages, and translation of handwritten characters in 93 languages. The app also has a phrasebook which allows you to save translated words and phrases for future reference in all languages.
Word Reference – iTunes – Google Play – The Word Reference app allows you access to the world's most popular and powerful dictionary translation website, including forum discussions.
Dict.CC – iTunes – Google Play – Dict.CC is a bidirectional dictionary offering 51 language combinations. The app can be used offline and vocabulary lists can be downloaded.
iTranslate – iTunes – Google Play – iTranslate is a leading free translator and dictionary app that provides translations for text in over 100 languages. Other functionality includes transliteration, sharing, favorites, history, and audio in both male and female voices. Voice to voice translations and the use of offline mode is not available with the free version.
The Free Dictionary By Farlex – iTunes – Google Play – This dictionary and thesaurus app provides millions of precise definitions, drawn from the most trusted industry publications and sources, including idioms, slang, and etymology of words. The Free Dictionary works offline and offers additional functionality like voice search, sharing, games, word of the day, and more.
Reverso Polish Dictionary – iTunes – Google Play – This app serves as dictionary and translator for millions of words and expressions, accompanied by contextual examples. Other features include a powerful linguistic search engine, natural pronunciation, phrasebook, flashcards and more.
Klays-Development Polish-English Translator – Google Play – This free app translates words and complete sentences instantly. It features a favorites list, history, voice input and a user-friendly interface.
The Apps Castle Polish English Translator – Google Play – This Polish / English translation and dictionary app can be used offline and has built-in audio.
.
Foreign Service Institute (FSI) Polish Fast Course – The FSI Polish Fast Course was created as an intensive and challenging course that would yield the best language learning results in the shortest period of time. FAST courses aim to help you handle new situations and train you to apply the limited amount of language knowledge you have to the very practical situations you are likely to encounter in Poland and to do so confidently. The FSI Polish Fast Course includes 14 audio files in MP3 format with a running time of 3 hours and 4 minutes, as well as an e-textbook in PDF format with 463 pages.
Defense Language Institute (DLI) Polish FLAMRIC Course – This course is intended to be a Polish language refresher course, and requires basic Polish language skills as a prerequisite. It is accompanied by 11 e-textbooks in PDF format with a total of 1699 pages, and 22 audio files in MP3 format with a combined running time of 7 hours and 33 minutes. This Polish language course is part of the language learning program developed by the U.S. Department of Defense as a means of training employees for foreign assignments. As a result, a good portion of the material focuses on military-related content, however, on the whole, there is a lot of value for all.
Defense Language Institute (DLI) Polish Refresher Course – This course is designed for students who have already completed intensive Polish language studies and focuses on listening comprehension. It is accompanied by 2 e-textbooks in PDF format with a total of 988 pages, and 20 audio files in MP3 format with a combined running time of 10 hours and 8 minutes.
Defense Language Institute (DLI) Polish Proficiency Improvement Course – The Polish Proficiency Improvement Course (PIC) was designed for students who need to improve their current Polish language level. It is accompanied by 7 e-textbooks in PDF format with a total of 2395 pages, and 18 audio files in MP3 format with a combined running time of 7 hours and 22 minutes.
Elementary Polish I – II Course – This online course, created by Professor Frank Gladney of the University of Chicago, is for beginners and covers grammar and vocabulary with exercises.
Polish Grammar Tutorial – This informative blog provides information about Poland and Polish culture and most importantly offers a Polish Language mini-course consists of 10 lessons with drills.
.
LanguageGuide.org – Explore the world of Polish by learning an abundance of vocabulary in a sound integrated, animated guide. After learning the vocabulary you can take part in games to test your comprehension.
Babadum – A free language learning website that features fun flashcard games to help you brush up on your vocabulary.
Polish Learning Web Portal – This website was created by Jagiellonian University with funding from the Polish Ministry of Foreign Affairs. The interface is nicely designed and the content is comprehensive. Students can learn about Polandwith the in-depth country profile and take the beginner Polish Course which includes 16 lessons accompanied by images, audio, and exercises. The Polish Language Bank provides extensive information on grammar and language structure and is a great learning aid.
Oneness Polish – This interactive site features 10 Polish lessons, plus vocabulary and grammar tutorials, a dictionary, games and more. This short video introductionexplains the site layout and provides guidance on how to use the program. The Oneness Online Language Training Courses is a free program, funded by the EU, which aims to promote Estonian, Finish, Lithuanian, Polish and Portuguese languages and cultures.
BBC Languages: Polish – The BBC Polish Language website is a treasure trove of wonderful resources and information. It is high-quality, comprehensive and provides a lot of intelligently presented and produced materials. The BBC features a Common Words and Phrases Tutorial, Alphabet Tutorial, Soap Opera themed Polish Lessons, a profile of Poland and some interesting facts about the Polish Language. All BBC language learning pages were "archived" a few years back due to cost-cutting measures, which means they are no longer adding new information or updating the pages. However, you should have no problem accessing the existing information.
I Will Teach You Polish – This is a great blog with audio, video and lots of helpful lessons from your teacher Pawel.
Mówić Po Polsku – This website teaches beginners the basics of the Polish language including Alphabet, Numbers, Words, and Phrases using text, audio and Videos and Podcasts.
Speak Polish Lessons – This blog features 23 detailed Polish lessons for beginners with audio, along with lots of supplemental grammar and vocabulary resources and quizzes.
Polish Language Lessons by Grzegorz Jagodziński – This site features 10 thorough Polish lessons as well as a detailed Grammar Reference.
Learn Polish Feel Good – This blog provides beginner to intermediate level Polish tutorials covering grammar and vocabulary with exercises to test your progress.
Learn101 – This website features free beginner lessons to guide you through learning Polish, step by step, starting with the Alphabet, moving on to grammar, vocabulary, and phrases, and finally offering simple quizzes to test your progress. These lessons are a basic introduction to the language and have images, text and audio.
Polish Verbs Conjugation Tables – This site provides very useful grammar references. Students can access 474 fully conjugated Polish verbs in all tenses and forms, in organized and easy to use tables. Additionally, a second table of 22 000 Conjugated Polish Verbs is provided, which allows students to find verbs even when they don't know the infinitive form.
CoolJugator – CoolJugator is a verb conjugator website that makes conjugation easy and straightforward.
Ilanguages – This site is designed to teach Polish with free vocabulary, phrases, grammar, and flashcards while focusing on highly used words and phrases necessary for everyday living.
Polish Stories by BookBox – Cartoons have always been a wonderful asset to language learning, particularity for children. These animated children's stories are great because the viewer can read along with the narration, which is shown on-screen as "Same Language Subtitles (SLS)." Each word is highlighted in time with the audio, which helps with comprehension and retention.
Omniglot – This site specializes in providing information about languages and their alphabets and writing systems.
First Polish Words by Oxford University Press – The Oxford First Words book series is a language learning tool for children. This First Words book features over 400 words in Polish and the interactive online interface allows you to click on the pictures to hear the audio in Polish along with the Polish translations. Though this book is intended for children, the fact is that it is a very effective tool for adults to build vocabulary as well.
Digital Dialects – This website makes learning vocabulary fun with interactive games.
Goethe Verlag – This website offers 100 Polish lessons for beginners, each with words, phrases and corresponding audio files.
Loecsen – Loecson offers a free mini-course consisting of fun lessons that provide a basic introduction to Polish with the help of text, audio, simple illustrations, and quizzes to test your progress. You will learn high-frequency vocabulary words and commonly used phrases relating to 17 themes which are relevant to everyday life.
Verbix – Online Polish verb conjugator.
Defense Language Institute Foreign Language Center Polish Tutorial – This Language Survival Kit Module for Polish contains basic vocabulary with audio. Both the audio files and the PDF text can be downloaded.
Surface Languages – This website helps you to learn words, phrases, and expressions in many different languages using audio, flashcards, language learning games and mini-courses.
Slavic Network Polish Language Tutorials – This website is the result of the collaborative work of several top European Universities with funding from the European Commission. The goal of this Slavic language learning portal is to promote the learning of Polish, Czech, Slovakian, Slovenian and Bulgarian and teach about the various Slavic cultures.
Virtual Polish Keyboard – Type in Polish using this web interface.
.
Lang-8 – This free network is a nice tool to support your language learning. Native speakers are available to make corrections to your text and provide feedback. In return, you provide help to others.
HiNative – iTunes – Google Play – HiNative is an app brought to you by the creators of Lang-8 that allows you to ask questions to native speakers from around the world using your smartphone. HiNative was created to be used alongside Lang-8 and is different from Lang-8 in that it focuses on a Q&A type of learning while Lang-8 is a journal writing experience.
RhinoSpike – RhinoSpike is an interesting website that connects language learners from all over the world allowing them to exchange audio files to help improve pronunciation skills. It allows you to submit text that you would like to hear read aloud by a native speaker, and in turn, you receive the audio file. In exchange, and to speed up the process you can, in turn, provide audio files in your native language for other learners.
MyLanguageExchange.com – This online language learning community connects you with other learners so that you can practice speaking in your second language with a native speaker and vice-versa.
Italki – A community of over 2 million language learners that facilitates free language practice with native speakers. You simply exchange time teaching your native language for time learning a foreign language, making it mutually beneficial and free.
.
WordReference – There is no need for a Polish-English dictionary if you have WordReference. Featuring good translations of words and solid definitions, this site also has helpful forums where Polish speakers from around the world contribute to explaining subtle nuances or more obscure words.
Forvo – This crowd-sourced site is a great tool to help with pronunciation as it allows you to listen to words and phrases spoken by native speakers.
Dict.cc – A go-to Polish dictionary and translation website which also offers crowd-sourced recordings by native speakers.
Bab.La – This "language portal" boasts 44 dictionaries for 28 languages, as well as a wealth of other language learning resources, such as helpful articles, games and quizzes, verb conjugations and phrase books.
Tatoeba – Tatoeba is a large, crowdsourced database of sentences and translations. This free resource allows you to search for a word and get results showing that word in sentences with translations.
Talkify – This free, multilingual website is a very interesting and valuable resource that allows you to listen to text in foreign languages. Simply insert a URL into the search field on Talkify and it will automatically detect the language and read the text of that website aloud in a natural sounding voice.
Cambridge Online Dictionary – Here you can access the online version of the popular Cambridge Dictionary.
Lektorek – This online dictionary references Oscar Swan's dictionary and grammar references created at The University of Pittsburgh.
Polish Dictionary – Much more than a dictionary, this website also features a ton of educational articles about Poland, Polish language and culture.
Lingro – Free online dictionary
Diki Dictionary – Free online dictionary.
.
Transparent Language – Free online language level testing is offered by this language learning software company.
Cactus Language – This UK based language study abroad organization offers free online language level testing.
Language Trainers – This language training company offers free online language level testing.
Goethe Verlag – Free tests in 25 languages and 600 language combinations. You will find 200 Polish vocabulary tests and 20 Polish crossword puzzles.