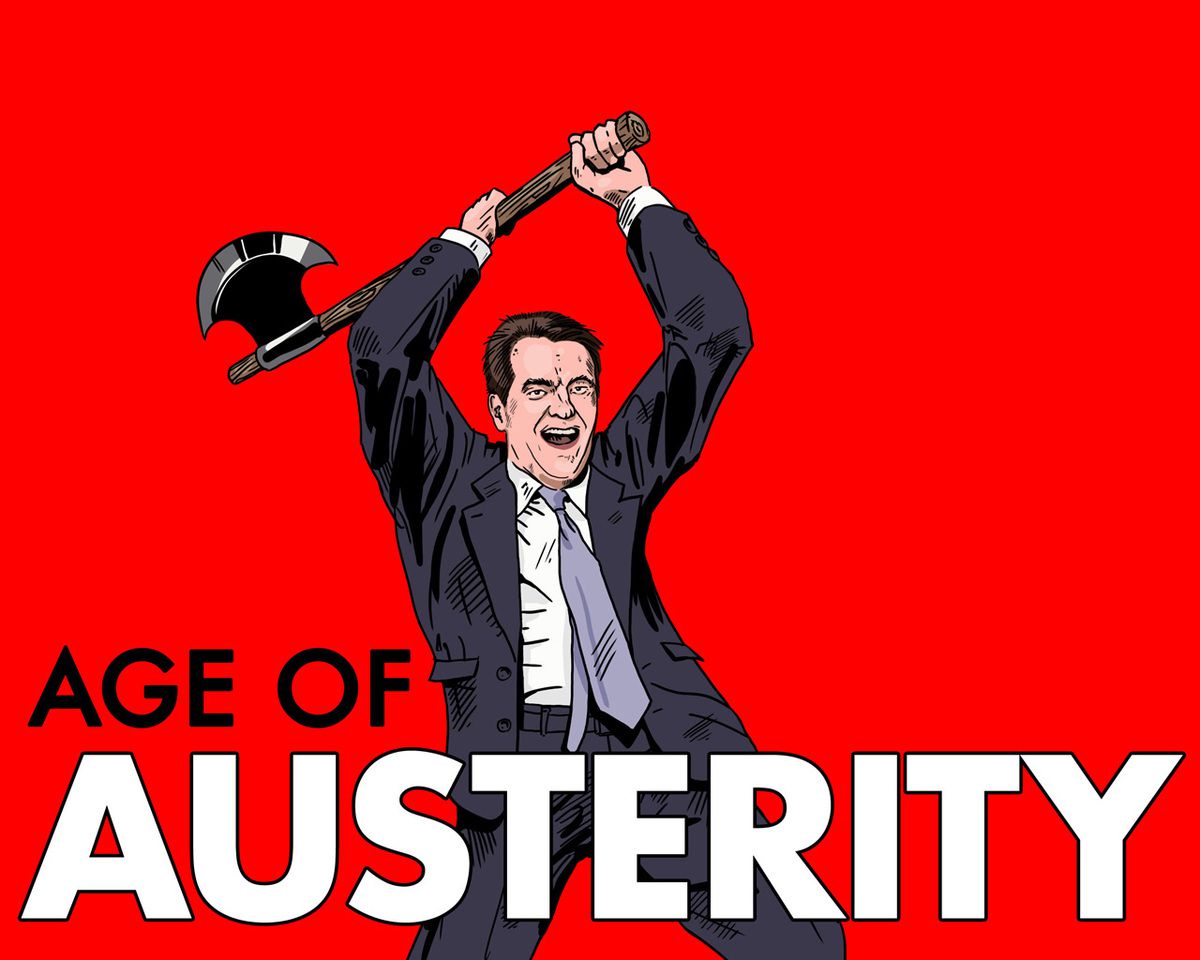 Austerity is the transfer of public assets into the hands of private corporations for shareholder profit.
'We are nowhere near out of austerity'
For a more competent economic hierarchy,
taxes proportionate to wealth / equity, not disproportionate to income.
two-thirds of British land is still owned by ancestral aristocratic families,
most of it unused, and because it has never been sold isn't even on the land register.
The rich, the ruling class and entitled elite are now more richer than ever before.
The poor are getting more poorer yet the rich have correspondingly got richer in inverse proportion to it.
This is by no means accidental. "Austerity" is for the poor to suffer and the rich to benefit from it .

a system of legalised theft, this austerity and cuts
It is happening worldwide.