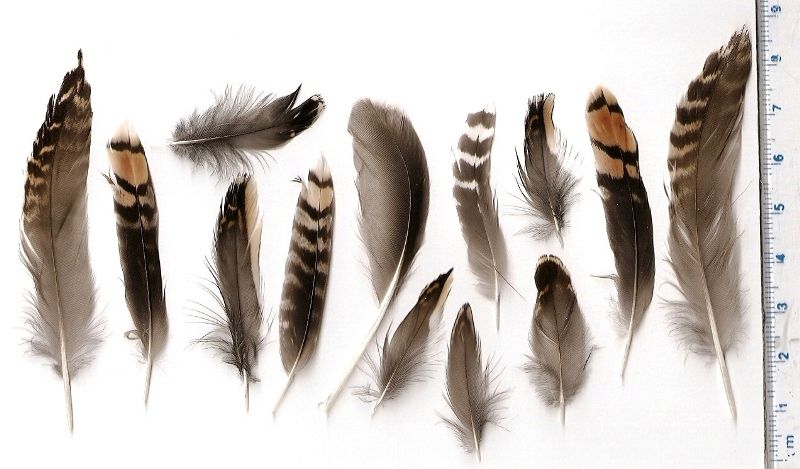 A bird has many kinds of feathers.
Those closest to its skin are called down.
They are soft and fluffy and keep its body warm.
The big feathers on its wings and tail are strong and stiff.
They have a shaft and a "web" of tiny barbs.
Each barb is a tiny feather in itself.