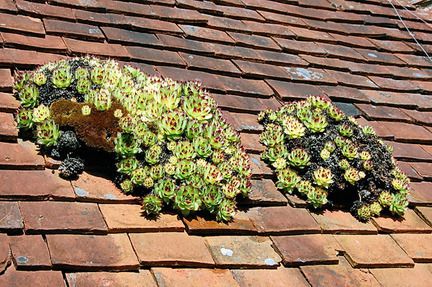 Several plants are growing on substantial of stome slabs.
The house-leek, sometimes called sempervivum, can live in very dry conditions; it has thick, fleshy leaves that can store water, and its pretty pink flower blossoms in this July.
The yellow stonecrop a member of the Sedum family, is also well adapted to grow on roof tops: so bright and cheerful does it look that one of its country names is "Welcome-home-husband-though-never-so-drunk.".