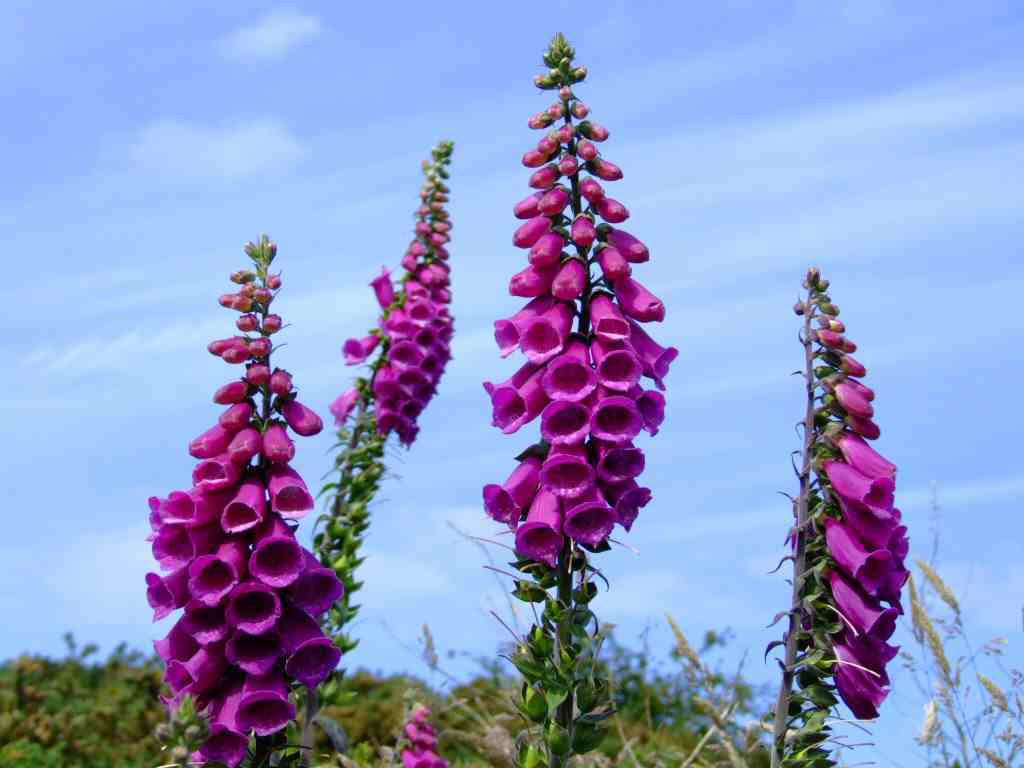 The foxgloves (which are poisonous plants) are already beginning to shed their lower bells, and as the month progresses the number of bells will get less and less until there are only a few left at the tip.
Each seedpod contains a surprising number of tiny seeds, and from each of these minute seeds a tall, wide-spreading plant is able to grow.
The pink campion is in flower from early April until September and sometimes even longer.