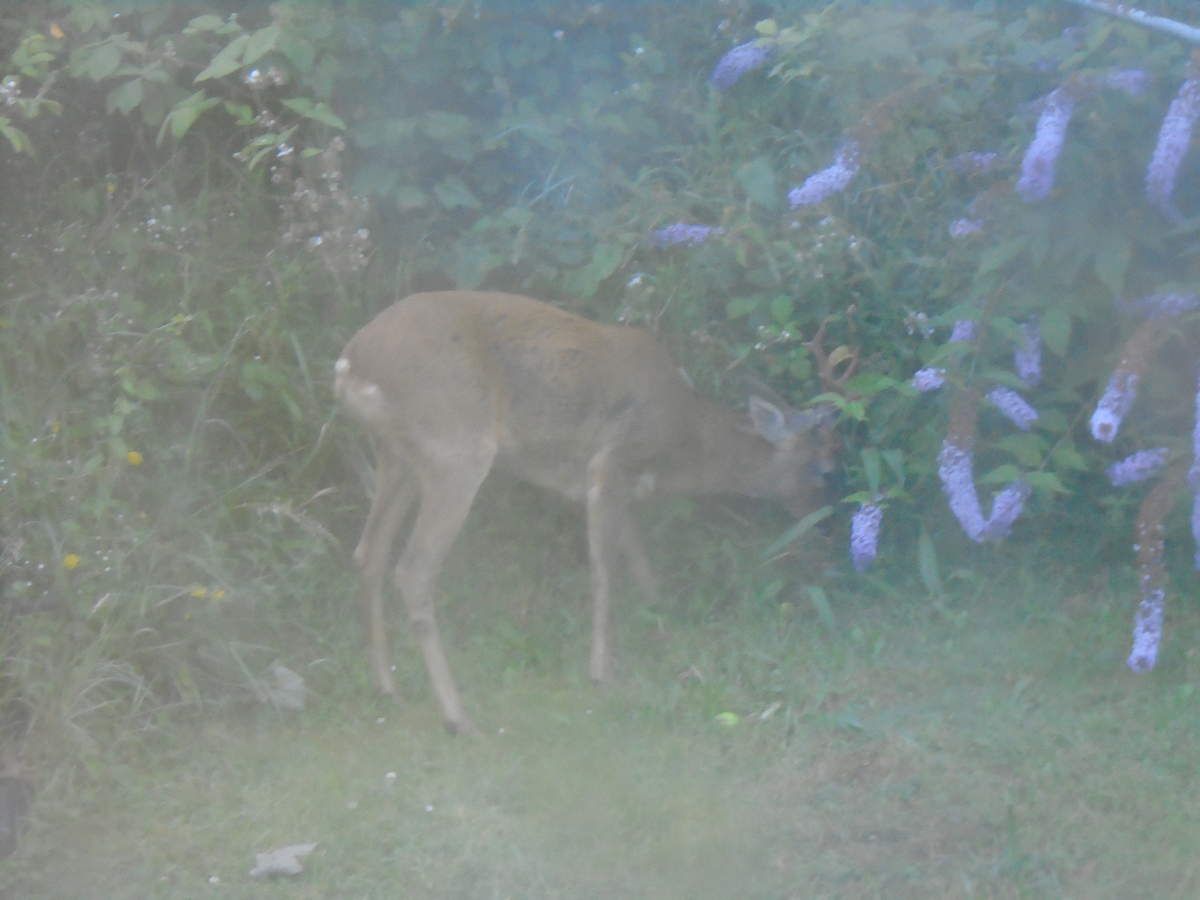 I wake up to sunshine and look out to see the deer eating in my front garden.
I look for my camera to take a few pictures and they have dissapeared into my back garden.
Munching the branches and the leaves having a breakfast on my apple trees and bushes.
Not for look as a neighbour opens his door and the deers run away with a smile and branches in their mouths.
.