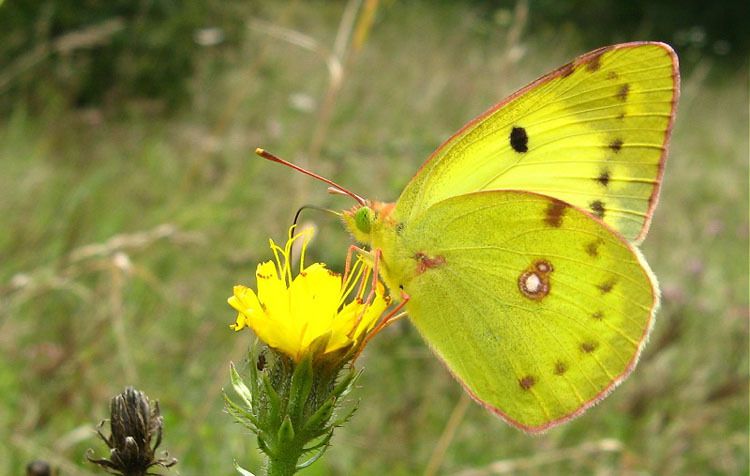 The clouded-yellow butterfly that is flying near the bramble will have to shelter if it is not to be beaten down by heavy rain - and possibly drowned.
Clouded-yellows do not breed in England, but some years migrate from the Continent when wind and weather are favourable, and then it is a common sight to see them flying over their meadows.
Other years they do not come at all.
There is also a pale variety which is rarer than the bright yellow, and sometimes an unusual one will have a pink shade.
All are strong-flying and attractive butterflies, and are always welcome visitors from foreign lands.