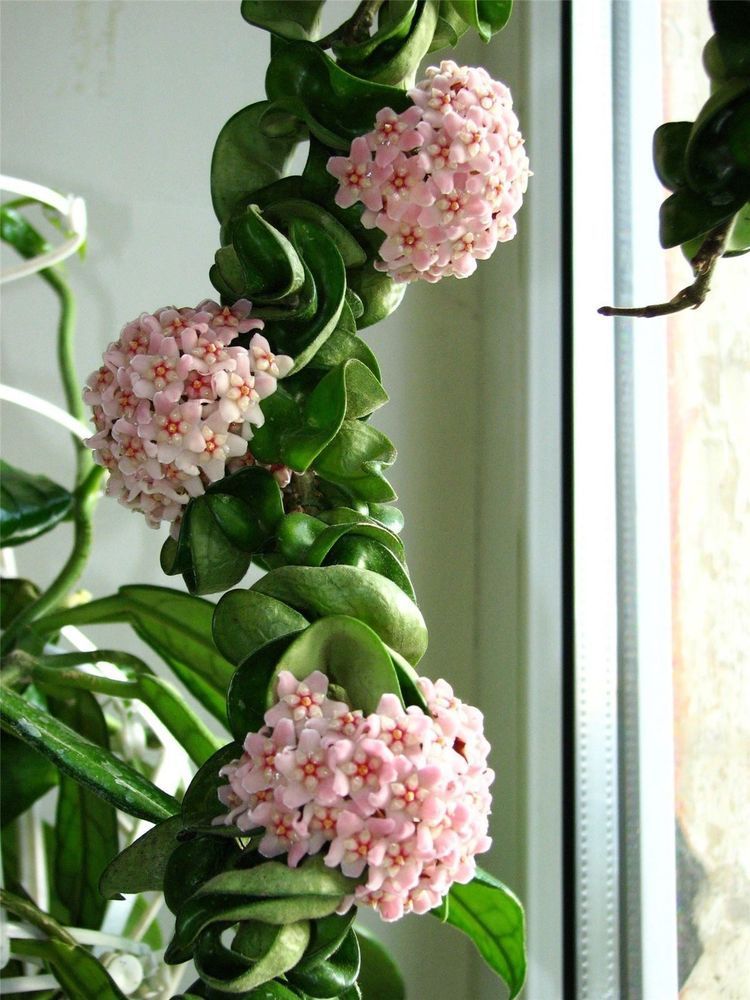 Hoya carnosa is a great houseplant.
Great to grow from a stem in a bunch of flowers
That had started to root in a vase.
Winding the twining stems
around homemade wire shapes.
Beautiful glosssy
pointed dark green leaves
and scented waxy pink flowers too.
Cut off excess shoots
and root those too.
Lots to give away as gifts