The Verge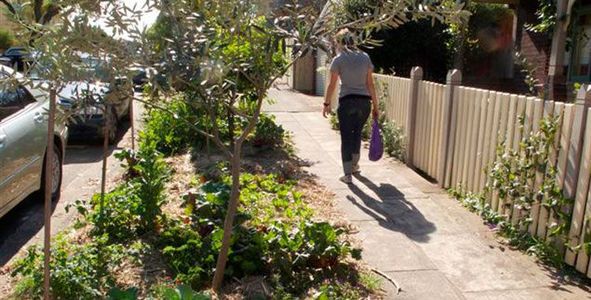 There's a place on verges
to grow more than grass and weeds.
As horticulturists say,
"there's a place for every plant
and a plant for every place"
but one of the big problems is,
that, the verge needs to be a place
for people to access if needed
and it mustn't block the view of traffic.
I've seen some verge vege gardens
but I've always been concerned about dogs
and what they and their ignorant owners
are inclined to do on our potential food.
Growing things like corn
would deal with doggie do's
but could cause other problems.