Hedges are brilliant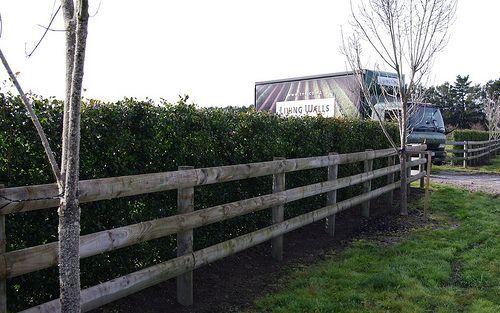 Twelve hundred metres of hedge cleared away!
That is sad.
Nothing better than a good old fashioned mixed hedgerow for stock containment, protection from the weather, soil retention, foraging prospects for the passing human being, food and shelter for an abundance of wild creatures.
Of course, in the UK, we have grubbed up miles of ancient hedgerow over the decades, and our landscape and environment is the poorer for it.
We've kept and restored our hedges and ditches. Amazing how animals and birds contribute to their variety! Seeds carried from elsewhere produce fresh and different plants. Hedgerow flowers spread, new specimens appear. A patch of Pulmonaria, drifts of Wood Anemone, Campion and Celandine.