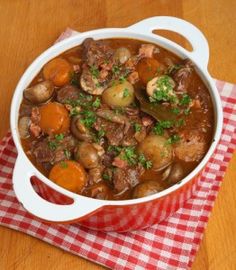 Any sort of stew will probably taste as good or better reheated the next day, as yes, the flavours develop. In fact. Some ingredients will probably not be as good though. Roast potatoes, for example, can only be eaten immediately after cooking or are very disappointing.
Pasta isn't brilliant
as the sauce is fine but the pasta goes floppy.
If you must keep for later, it's best to store it without cheese on and add the cheese after reheating.
Pizza leftovers are lovely,
but, we'll still eat it.