in lockdown
I was told to me how to make 'courgette omelettes' down the phone.

let's keep the proportions simple.
For one person you need:
half a courgette grated (just like cheese), but on the course grater.
The whole half including skin,
minus either of the ends obviously
some spring onions chopped up
some crushed garlic, and salt and pepper to taste
add an egg
add a tablespoon of strong plain white flour and mix thoroughly
once the mixture is fully stirred in
heat a pan with olive oil, drop the mixture onto the heated oil trying to make it fairly flat you don't want it to be high and too lumpy, think more pancake with bits in, than anything else. That mixture will make 3 smallish omelettes, you're not trying to make one omelette out of this, it's too lumpy and unwieldy also you're not trying to roll it at the end etc.. it's just mini pancake size omelettes as many as the mixture will allow.
once it cooks on one side, turn it over with a spatula, don't do that too soon else it all falls apart, but obviously watch for it burning as well, a bit of practice and you'll nail this.
Absolutely delicious with warmed up Pitta bread, and really filling and healthy.
If you make it for multiple people, and you scale up the recipe with one egg per person etc..again like pancakes you have to make several rounds as you're unlikely to have a pan big enough to make them all in one go.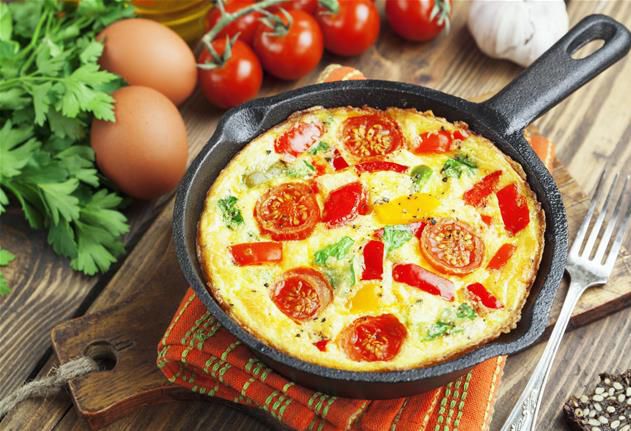 Here's a delicious healthy breakfast or brunch omelet. INGREDIENTS(2 servings): -1 zucchini(grated) -Salt,pepper to taste -1 to 2 garlic cloves (to taste), m...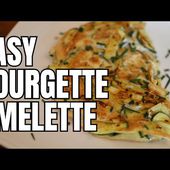 How to Make an Easy Zucchini/Courgette Omelette
How to Make an Easy Zucchini/Courgette Omelette Print this recipe here: Serving size: 1 Prepping time: 5 min Cooking time: 5 mins Ingredients: -2 free range ...