outdoor schooling
There has been much research focused on the outdoors, outdoor play, and outdoor education including sustainability and recreation activities.
'Outdoor learning is an important and integral part of a high-quality early childhood education curriculum'.
There are many skills encompassed within the term outdoor play or outdoor learning.
The term outdoor learning is a broad expression that can encompass play, education, skills, sustainability and the natural environment and may be referred to as experiential learning for children which takes place within the outdoors.
outdoor learning has its importance for children's development, the safety and risk involved in children's outdoor learning and the anxiety that this causes for carers, gender issues relating to how boys and girls use the outdoor learning environment, and geographical, community and social perspectives focusing on the impact that they can have on a child's involvement with outdoor learning.
The importance of outdoor learning and the beliefs that it contributes to children's development and progress date back to Rousseau (1762) and Froebel (1826).
These beliefs have been continued, explored and researched in depth with new emphasis being placed on Forest Schools and outdoor learning.
Philosophies and theories about outdoor learning tend to focus on the natural environment and the effect that this can have on children's development.
Rousseau was one of the first people who advocated developmentally appropriate education.
Rousseau (1762) also wrote of the importance of growing up in the countryside and how this would create a more natural and healthy environment than the city.
Froebel (1826) advocates the need for children to be provided with places to play where they can be nurtured and developed through experiences with the natural environment.
promoting the need for children to be in the outdoor environment.
'The nursery school' and 'The nursery school garden' articulates the need for children to have free movement and experiences within the natural world around them.
Much attention has also been given to the need for children to play and learn in the natural environment and the important role that outdoor learning plays in children's growth, development and social skills.
natural outdoor environments are good for the health and development of children and the improvement that playing outside has on children's concentration, behaviour and speaking and listening.
children benefit in other physical ways from playing in the outdoors and the natural environment.
Positive effects and implications on motor development such as balance and co-ordination which will help children master their own bodies' abilities in relation to the natural physical environment have also been recognised
outdoor learning can support children's development and is a natural way of learning in an environment which is full of sensory experiences.
outdoor learning can give depth to the curriculum and can enhance children's physical, social and emotional development.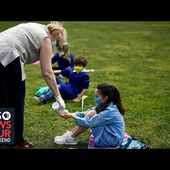 Can outdoor schooling work for everyone?
Outdoor schooling poses several equity challenges including finding green spaces in certain cities and accessibility issues for children with physical and le...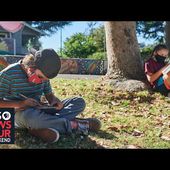 A California collective makes the case for outdoor schooling
As school districts across the country are trying to determine how or if they can open their doors in the fall, a California coalition has come together - of...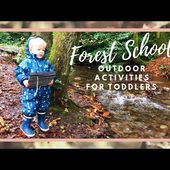 Outdoor Activities Toddlers | Forest School
In this week's video I'm sharing with you some super simple outdoor activities you can do on a nature walk with toddlers. Whether you run an Forest School or...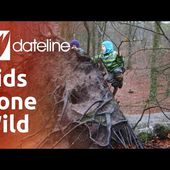 Denmark's Forest Kindergartens
Children are running wild in the mud, climbing high into trees and playing with knives, but no one is telling them off. This is kindergarten... Danish-style. F...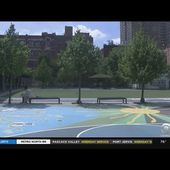 NYC Schools Working To Accommodate Outdoor Learning
Mayor Bill de Blasio and Schools Chancellor Richard Carranza have given schools the green light to hold some classes outside. But some educators say it's too...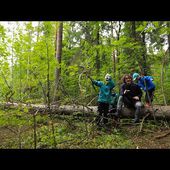 Finland's education nature is the greatest teacher
It is widely quoted that children are the future, the next generation of decision-makers and leaders. Globe-trotting Bertus recently returned from Finland, a...