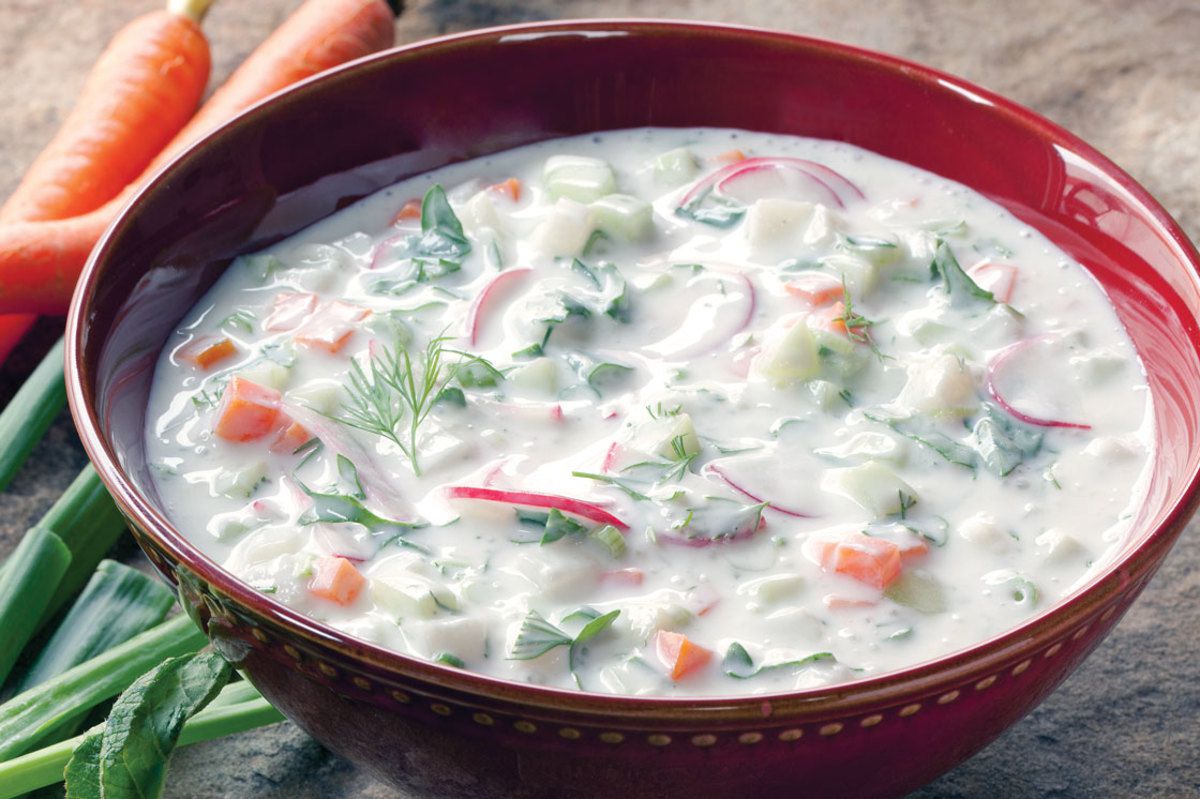 Eastern European food is always forgotten and highly under-rated. Cold versions of summer borscht are great but my all-time favourite cold summer soup is okroshka, made with kefir and sometimes kvass. I have included the recipe I use, given by some friends in Ukraine and it is so good and the pro-biotics also make it very healthy for the gut.
Ingredients:
- 2-3 Potatoes (cooked and diced)
- 2 Eggs (hard-boiled and diced)
- 2-3 Small cucumbers (diced)
- 2 Dill pickles (diced)
- 4-5 Radishes (diced)
- 500g Kielbasa or other ham-sausage (diced)
- 250ml Kvass (real fermented versions prefered to the bottled mass produced pop like ones)
- 1 L Kefir
- Salt and pepper to taste
- Chopped fresh dill, parsley, and spring onion to taste (I use a good fist full of dill and parsley and around 2 green onions)
Method:
Dice all the ingredients above at a similar sized dice and combine in a large bowl or pot. Add kvass, kefir, salt, pepper, and assorted herbs and stir it all together. Make sure to test seasoning and adjust salt, it can take a fair bit but sometimes the sausage can be salty so be careful. Chill in fridge prior to serving, 12 hours is ideal as the flavours will only get better.