I love crushing garlic cloves with a pestle and mortar.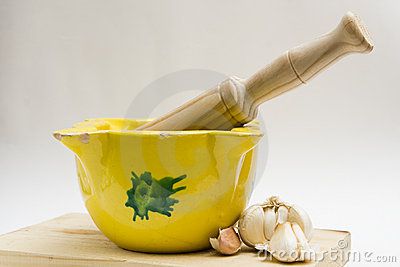 You just start by tapping it gently until it starts to squash a bit, then bash a bit harder until it comes apart,
before properly grinding it into a paste.
So satisfying.
Deglazing too,
something about rescuing
every last bit of flavour from the pan.
Sticking a little rock salt in with it as you are mashing it up
and it will form a paste
that will dissolve into a dressing leaving no garlicky lumps.
Very satisfying.