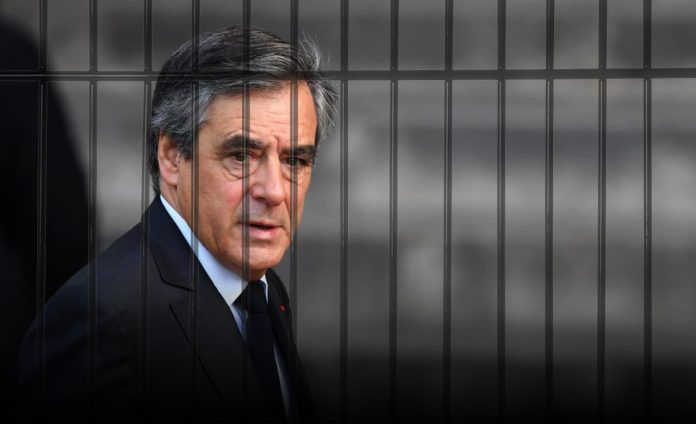 Former French PM Francois Fillon
has been sentenced to five years in jail,
with three of them suspended,
and a hefty fine for paying his wife
hundreds of thousands of euro from public funds
for a minor job she was assigned.
Fillon was found guilty of embezzlement and concealment of a crime by a French court which handed him down a five-year prison sentence. The veteran politician will likely spend less time behind bars though since three out of five years are suspended.
Apart from that, the former 2017 presidential hopeful was also ordered to pay €375,000 ($422,900) as a fine. His wife, who had been paid some €500,000 ($563,860) between 1992 and 2002 from the money made available to her husband by the French government, also received a suspended three-year sentence and was ordered to pay €375,000 as well.
Once a high-ranking state official, Fillon has eroded the public trust in the ruling class as a result of his scheme, the judge said. "Mrs. Fillon was hired for a position that was without use," chief judge Nathalie Gavarino said, adding that "nothing could justify such remuneration" and the "substantial personal enrichment" of the couple was a result of a scam.
The court ruled that the total amount of public funds misappropriated by Fillon in the form of salary paid to his wife and kids accounted for €1,156,000 ($1,303,650).
Together with Fillon's former advisor – and the third co-defendant in this case, Marc Joulaud – the couple was also obliged to pay more than €1 million ($1.13 million) to the French National Assembly in addition to the fines. Joulaud was also handed down a suspended three-year sentence.
The politician's lawyers meanwhile denounced the court decision as "unfair" and exceedingly "harsh," adding that the couple will appeal it and "there will be a new trial."