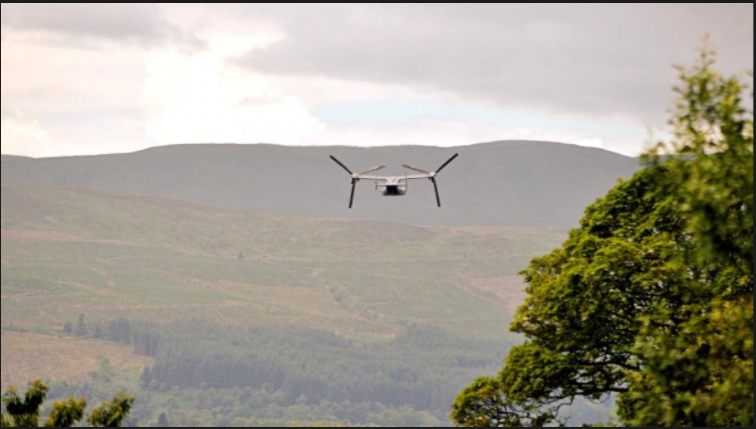 Here at my wee village in Scotland
On the peninsula where the USA
flew their helicopter above us.
US Air Force hybrid helicopter
It is known as a V-22 Osprey
US Air Force and Marine Corps
It is a Bell Boeing - cost $70 million
It is a futuristic-looking chopper is a multi-role combat aircraft which uses tiltrotor technology to combine the vertical performance of a helicopter with the speed and range of a fixed-wing aircraft.
Four-hundred V-22s have been built since its introduction in the 1980s and each aircraft has both vertical take-off and landing (VTOL), and short take-off and landing (STOL) capabilities.
Here was one of them this week in Kilcreggan,
Argyll. Scotland.
We could see it flying above our houses
as it flew low over our area in Kilcreggan
on Thursday, July 2.
It is designed to combine the functionality of a conventional helicopter with the long-range, high-speed cruise performance of a turboprop aircraft.
It was going about 250 knots
and flying at about 125 feet
right on the coastline,
right on the limits of what they are allowed to do.
It was impressive.
It has a very unique noise –
nothing else sounds like it.