The Large Cruise Ships are to be dumped in Scotland
Alongwith their employees.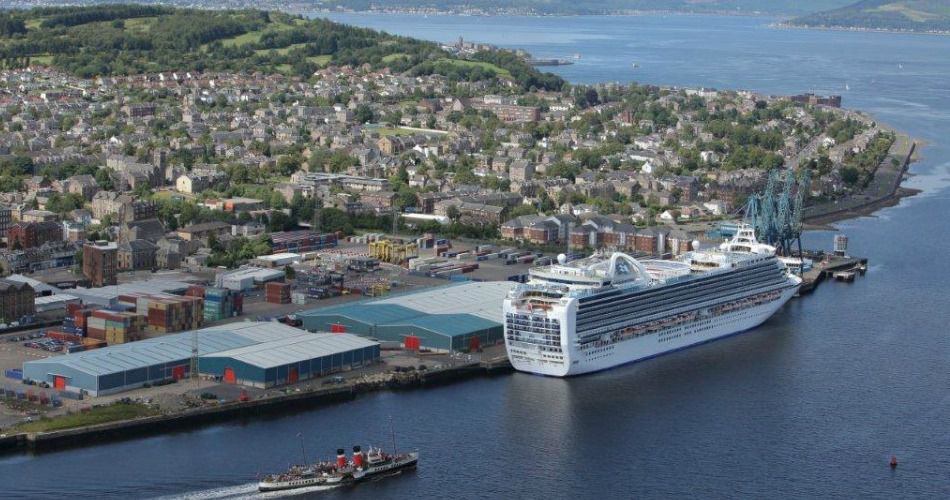 They are to be put in the area of Scotland
that already has the highest incidents of coronavirus
with the most deaths at three times the United Kingdom average
SECRET plans have been drawn up
to berth a dozen cruise ships at Greenock, Scotland
and bring potentially thousands of crew members ashore.
The intention is to disembark crews
- of up to 500 people from each vessel -
for 'onward travel to transport hubs'
and repatriation to their home countries
amid the coronavirus outbreak,
But concern has been expressed about the proposed arrangements, which are set to be debated and voted on
Peel Ports —
owners of Ocean Terminal —
have applied for permission to dock 12 vessels here
for 'lay-up' in the wake of the collapse of the cruise industry
due to the pandemic.
An Inverclyde Council report on the matter
has been withheld from public view
A situation with a dozen big ships at Greenock.
The coronavirus death rate here in Greenock. Inverclyde
is three-times higher than the national average
The highest coronavirus deaths in Scotland is here.
The plan is to disembark crews of up to 500 from each vessel — that's potentially 6,000 people —
for onward travel to transport hubs,
including Glasgow Airport.
But it's unclear how this would happen.
The question is,
would be people be left to their own devices to get to a transport hub, or will they be taken there?
That detail is just not there.
But the power to stop the ships berthing here in Greenock
lies with the Scottish Government
From a humanitarian point of view,
people deserve to go home but that has to be done safely.
there were 'obvious issues' regarding the matter.
There have been issues around COVID-19
and cruise ships already.
These cruise ships,
whether they have skeleton crews or full crews at present,
it will still be significant numbers of people.