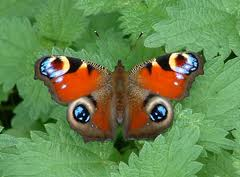 A large nettle patch does butterflies very much
Which will increase the butterfly population as far as is aware.
Although butterflies will feed on the nectar, they won't lay eggs in a small patch of nettle.
Size of patch is key to whether significant numbers of butterflies use it to lay eggs,
and whether a significant number will hatch there.
Fence off a large patch if your garden is big and leave it undisturbed, but better to look at what butterfly species are in your area and grow appropriate nectar plants for them.
Best of all, lobby for more undisturbed wild areas in local parks and open spaces,
and try and get the council to stop cutting the verges.