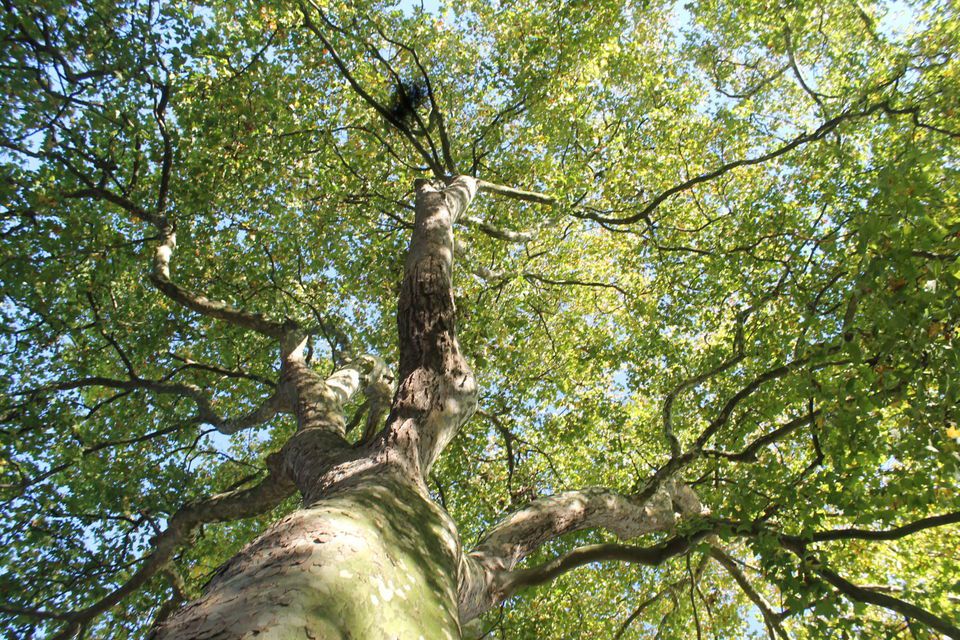 There is something about
slowing down
and enjoying the nature
in our neighbourhood
Before this coronavirus
we may have been jumping in a car and been whizzing past
a lot of nature
under our noses
in order to get to a national park,
but there is all this
nature all around us.
So we should take time to appreciate what's on your doorstep
– it's there,
but we don't often stop to notice it.
If you are lucky enough to have trees on your street,
give them a bit of your attention.
Most of them will be coming
into leaf right now,
and some will be flowering.
They may not be the biggest
or the most exciting trees,
but they're there all year
providing oxygen,
taking pollution out of the air
and providing shade.
We often don't even notice them,
but they do us
amazing amounts of good."
Stopping to study a tree
for 10 minutes
may not be strictly adhering
to the guidelines for being outdoors for exercise,
but we could take a photo
to look at it later.