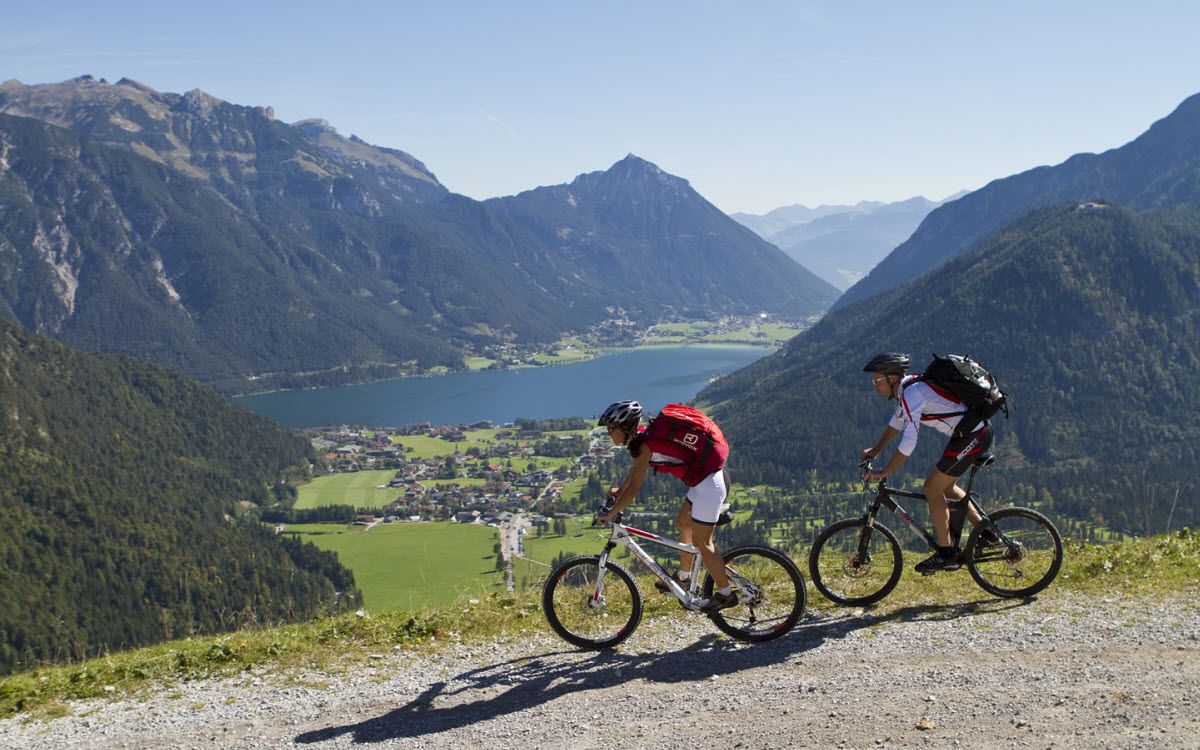 Cycling is allowed in Germany, even away from your home.
Here in Munich we are only a short hop from the pre-Alps
- stunning views of the high mountains
and many marked cycle paths/trails
and quiet roads.
the huge parks in Munich
are packed with people in this warm spring,
including many young children riding bikes
and wobbling around the paths (good for them!).
Getting into the outskirts of the city especially towards the mountains
is a fabulous way to relax
and stay healthy enough to fight this damn virus if its strikes.

So a proposal:
Governments can now prioritise the bike
as a safe and sane method of transport.
Cut the car emissions that damage our lungs.
One of the few positives of this terrible time
is that it gives us a platform where voters in the UK
and elsewhere might go for such a radical plan.
For example:
restrict all urban traffic to 30 kms an hour.
Put bicycle paths on dual carriageways in towns
and restrict theses to single lane.
Replace many street parking options with cycle lanes and wider pavements.
Turn many suburban/smaller roads into dead ends for all but emergency vehicles.
Allow bicycles to travel against traffic on one way streets (a usual practice now in Munich).
Introduce bicycle priority roads with central bollards to slow traffic
(common already in Munich).
Mark long distance cycle paths to encourage cyclists
to get out the city but also to take them on safe and enjoyable tracks and small roads.
Give a tax break to encourage individuals and families to cycle.
Tax second cars as we should second homes,
unless there is proven necessity. ...
Cycle to health and happiness!