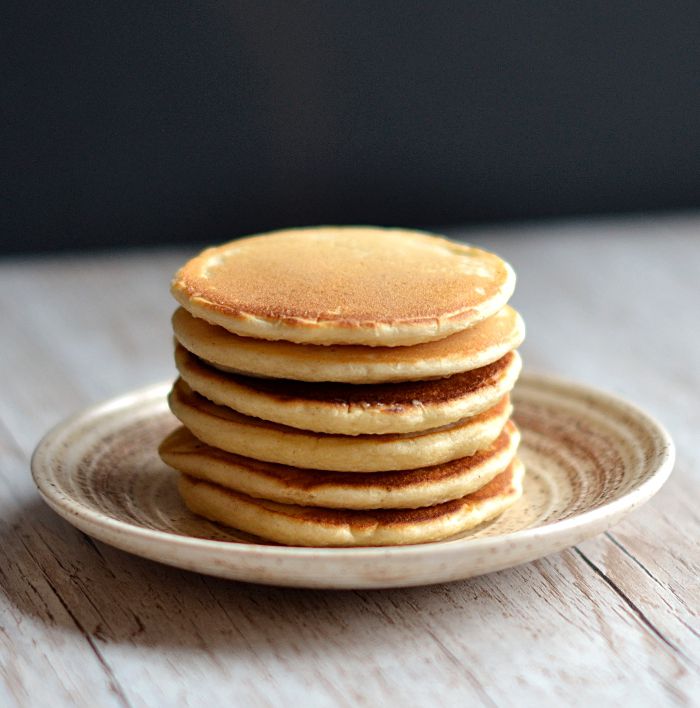 A pancake aka crepe recipe that will never fail you, guaranteed to be the best you ever had and so easy to remember.
Ingredients! Easy to remember. The 3/4 rule. Simple.
3/4 cup milk, 3/4 cup flour, 4 eggs... Mix; blender, whatever suits you. LET it sit for at least ten minutes. Sugar? Vanilla? Up to you. Plain tastes great too.
Made it before your ready to eat? It'll even taste better after being in the frig for an hour or two. My best ones are made the night before. Really.
Now the important part!
Needed:
A frying pan that has a true flat bottom and thus does not wobble on the cooking surface. The heat is more evenly transferred and the pancake or crepe does not pool.
A turning spatula to spread the butter evenly over the pan. It pools? Your using too much butter, but it certainly won't hurt, except for the extra calories.
A truly hot initial cooking surface is probably the most important part. If you stretch your hand out three inches above the cooking surface, "you should FEEL the heat!"
Stir your mix one more time. Pour it on! NOT that much! Lift the pan a bit, tilt it and let the mix move over the surface for 5 seconds. With crepes this way you'll get a nice round crepe even if very thin.
See the first bubbles forming? Turn the heat down two notches. Give it a minute but not longer and then shake the pan a little. If the crepe moves, give it another 15 seconds or so and then carefully shake it loose and turn it over with the spatula.
Relax, take your time with that maneuver, it won't tear unless you made very thick.
Golden brown spots visible on the previously down side? Yes! Great, you flipped it at the right time. It'll be ready for your plate in a minute... A pre-heated plate is nice too.
The easiest thing you've every made.