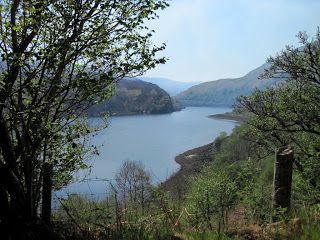 I have tulips coming up in two pots so far, and one single tulip is just peeking through the soil in the garden.
I know I planted more than one in that spot last year so I am hoping that a few more will appear as time goes on or that single tulip is going to look a bit lonely.
One of my greatest pleasures this time of year is wandering down the garden and seeing bulbs starting to shoot up,
I even have two hyacinth bulbs appearing
where I thought I had dug them all up last year as they were very straggly and limp looking.
If the two showing flower better than last year,
then I will leave them in the garden.
They surely deserve another year at least.