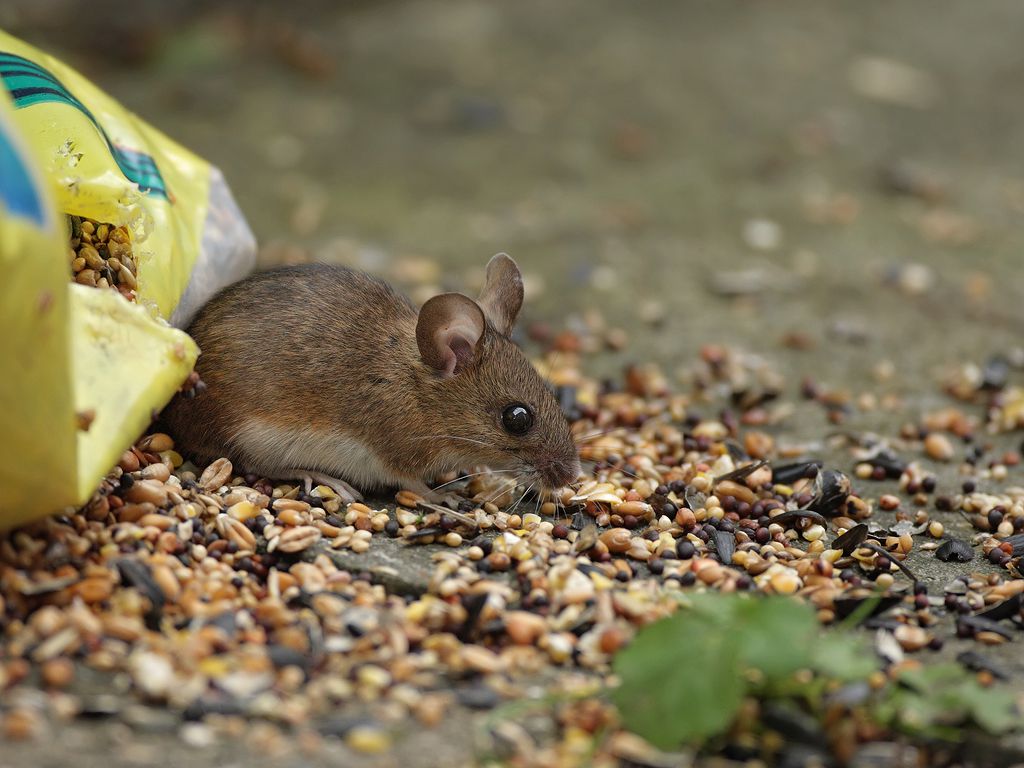 I see a wood mouse every now and then in our garden, usually emerging from a low dry stone wall.

One winter, when we had a bird feeder - and there was a greasy patch of fatball debris on the ground - a wood mouse ran to it from the nearby hedge.
As soon as it did, a group of female sparrows went for it very angrily. It escaped by the skin of its teeth back in to the hedge.