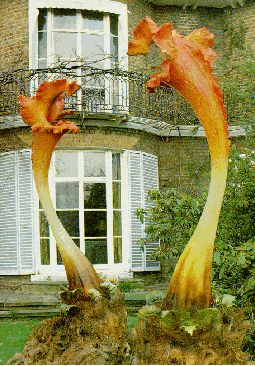 One day last year we had no Foxgloves, the next day we did.
Like the Triffids,
as one got to about 5ft tall -
and at the start I thought to remove them,
but the bees were all over them
and at the end of the Summer last year
we had about 10 of them.
They are beautiful too
- purples and whites
and some a sort of bluish colour
and loving the shade in our garden.
I look forward to seeing if we get some this year......