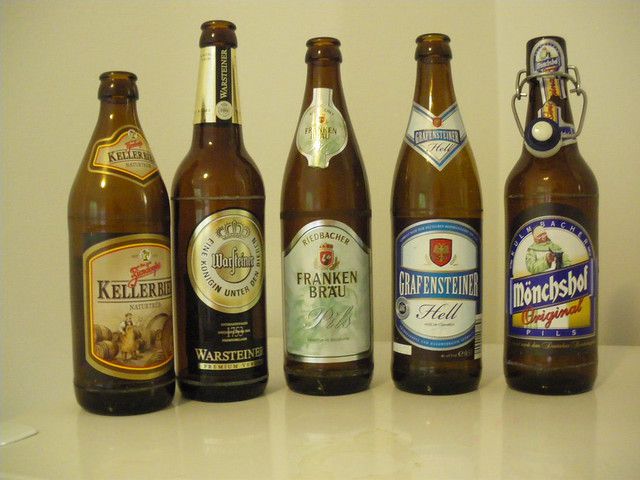 A few years ago in Germany
you could buy 12 bottles of beer in a crate for 8 euros.
Once you'd drunk the beer
you handed back the crate and empty bottles
and got 3 euros back -
the bottles were washed and reused.
A far better approach to recycling
than melting the glass down and remaking the bottles.