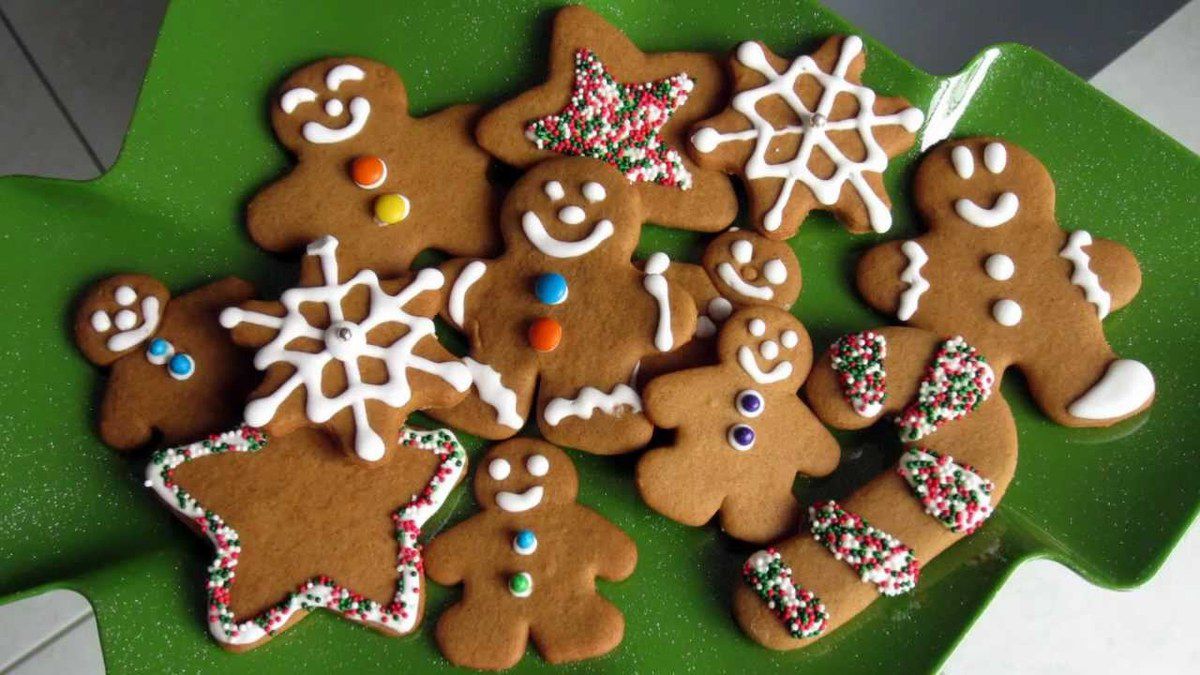 Here is a great gingerbread that I have enjoyed making
1/3 cup each molasses and honey,
1 cup of brown sugar,
1/2 cup of butter,
3 tablespoons of lard.
Melt all of these together,
taking care not to scorch.
Add 2.5 cups of flour,
1 teaspoon each of cinnamon and ginger,
1/2 teaspoon each of black pepper,
cardamom,
coriander,
nutmeg and cloves (all ground, of course).
Allow this mixture to cool to lukewarm.
Add two lightly beaten eggs,
another 2.5 cups of flour,
1/2 teaspoon of baking soda and 1.5 teaspoons of baking powder.
Stir as long as possible,
and then place on a well-floured counter top and knead,
knead,
knead until the dough is dark,
shiny and heavy for its weight.
Put it in a greased bowl,
cover with a damp towel and let rest for an hour.
Preheat your oven to 200 degrees C.
Flour your surface and roll a piece of dough quite thin.
Press out shapes and put them on the pan
(you don't need to grease the pan;
that's what the lard is there for)
and bake until the edges and brown and the cookies are golden.
When they cool,
they will slide right off the pan.
Repeat as needed
. Keep unused dough well-covered in the fridge.
Perhaps until April, when you will throw it away.
But this is wonderful gingerbread.