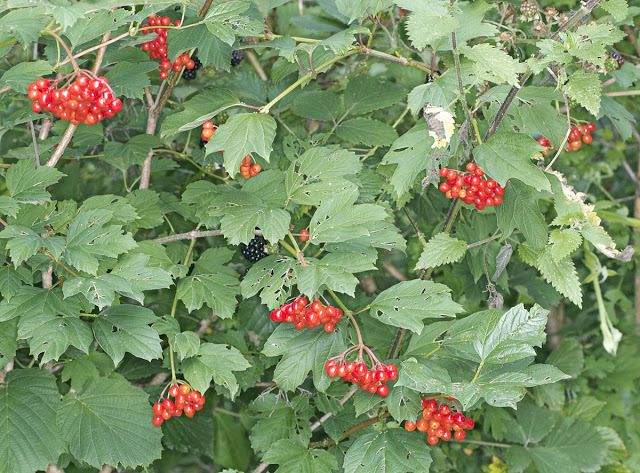 There was large holly,
loaded with berries,
about 100 yards away from these guelder rose berries
and it was being defended vigorously
by a very aggressive mistle thrush
that was determined to monopolise it.
I guess there is probably a pecking order
when it comes to choice of berry-bearing species,
and perhaps guelder rose comes way down the list
when there are plenty of alternatives about.
Guelder rose flowers are very attractive to insects
and the autumn colours of the leaves (red/purple) are lovely,
so it will look really good in your hedge.
Fieldfares might not take the fruits
but garden birds like bullfinches
and overwintering blackcaps will enjoy them.