For the weekend it would be great
in both or either
Antwerp or Rotterdam.
Pleasant in Rotterdam
you could sail between excellent museums
on those taxi boats,
have lunch at their excellent fascinating
modern food market,
enjoy the walk along the river and stay at a Hostel.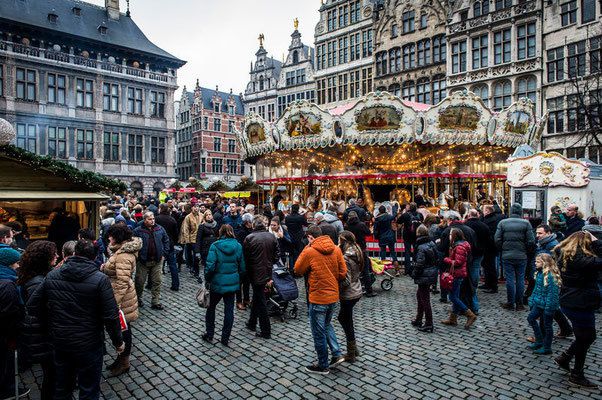 Lovely Antwerp has an outside winter festival,
a mas and red star line museum,
and a vibrant weekend market that is foodie heaven,
art nouveau architecture, fashion, food.
These cities have a great vibe and loads to do,
see it for yourself!
Enjoy your weekend