Contemplate the works of nature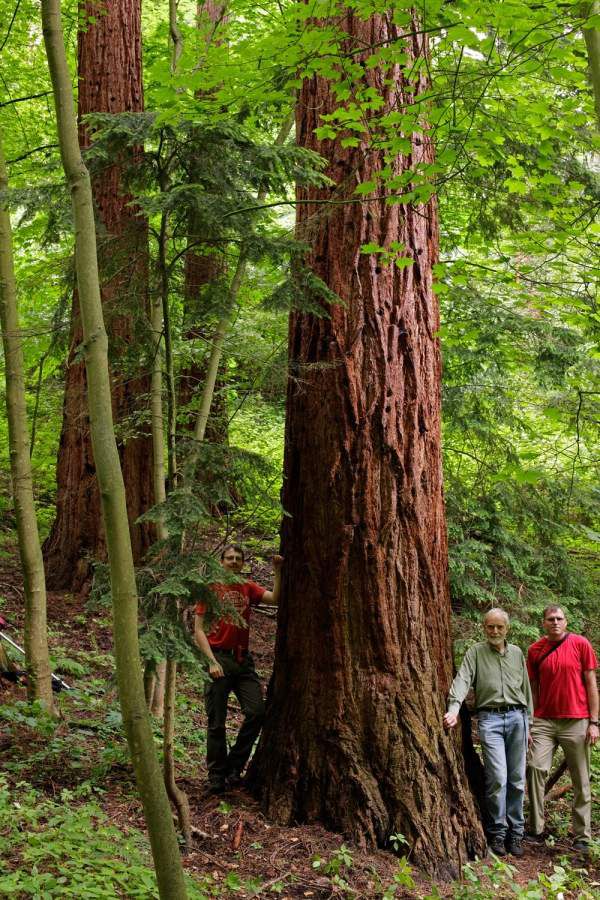 There is for a free man no occupation more worthy and delightful than to contemplate the beauteous works of nature and honour the infinite wisdom and goodness of God.
Over 150 years ago, King Wilhelm 1 of Württemberg,
a nature enthusiast inspired by the recent
(new to Europeans)
discovery of Sequoias in California,
ordered a large number of seeds
and began planting them in gardens and parks
around Württemberg,
much as was done in Britain and France around the same time (the trees were known as "Wellingtonie")
Today there is a stand of 44 Sequoias near at Stuttgart,
in a little-known city park.
They were planted by a gardener named Schickler,
on his own initiative;
he was considered an expert on foreign tree species
and either appropriated the seeds to "experiment"
with or was given carte blanche by the king.
It's always very humbling going past these 150+ yr.
old trees- still relatively juvenile-
and thinking about all that has happened in the world
since they were planted.
Germany has finally resolved to focus on regenerating
its forests,
which have suffered decades of neglect,
pollution and climate stress,
and the 300- odd Sequoias scattered around this state
are a reminder of how effective and long-lasting
a concentrated period of planting can be.