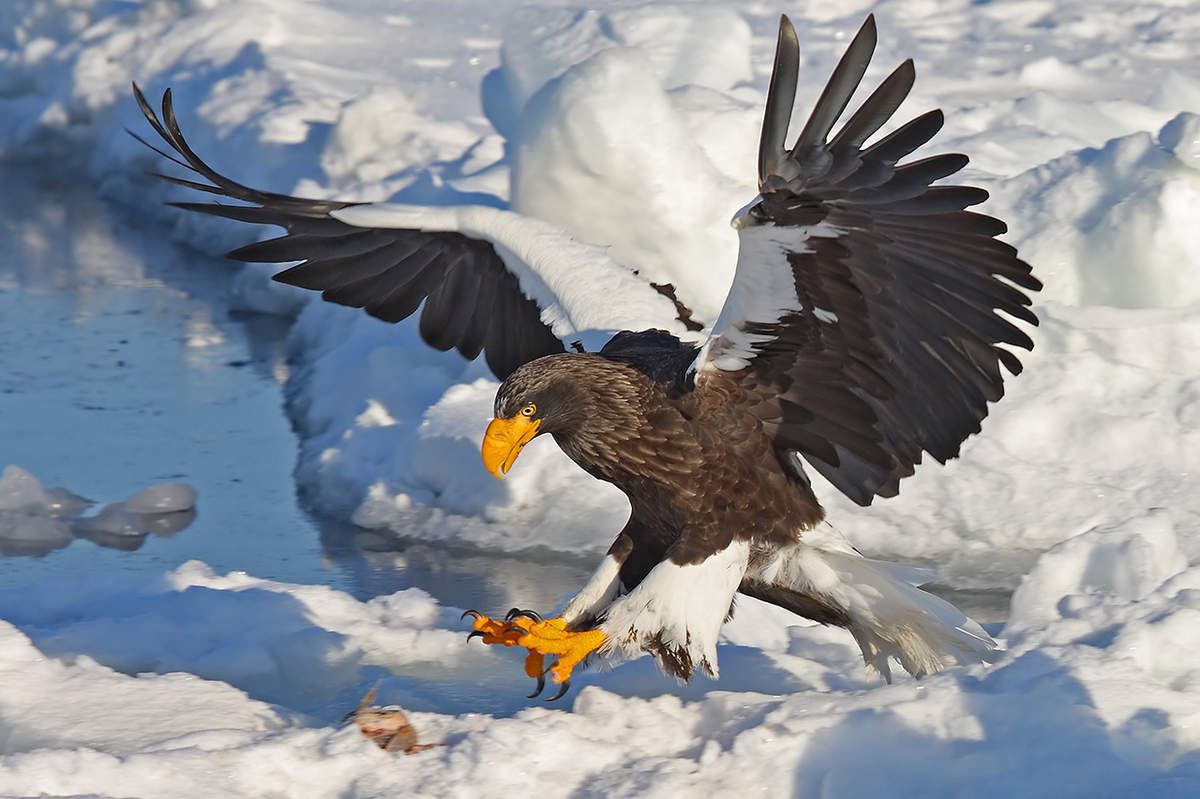 Although there is no official Scottish national bird, many Scots would like there to be one, and have tried to make themselves heard.
There are a few Scottish birds which could fit the bill, but ballots, petitions and research show that the stunning Golden Eagle is the people's choice.
Unfortunately the Scottish Parliament has so far refused to declare a national bird, but the bid to give the Golden Eagle this title will continue.
While everyone else wrangles about whether or not it, or any other of our feathered friends, should be officially declared the national bird of Scotland, we'll just give you a closer look at this rare, and stunning, bird of prey.
You'll soon see why we agree that he (or she) deserves to be officially recognized!
The UK's second largest bird of prey (in case you're curious, the White Tailed Eagle is the largest, and found only in Scotland), the Golden Eagle is a magnificent bird.
With a wingspan of around 6 1/2 ft. (approx. 2 meters), it soars through the Scottish skies as though it owns them.
Both sexes look similar, with adult birds showing glossy dark brown plumage with paler, golden, feathers around their heads, necks and shoulders.
Eaglets (Eagle chicks) are covered in downy white feathers at first.