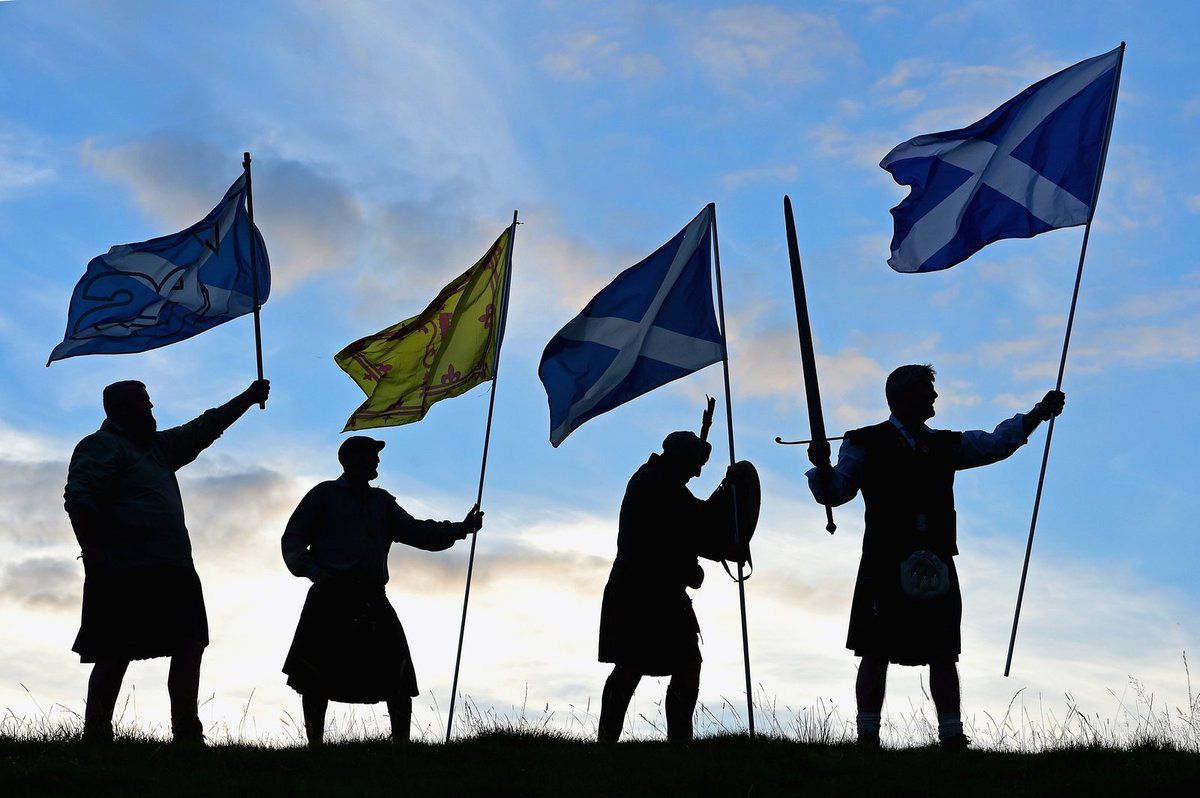 Yes, independence for Scotland
now regardless of the fact or form of Brexit,
and I think we should use the Referendum Act
to get on with scheduling a referendum
for this spring and summer with a vote in September 2020
and demand the transfer of the necessary powers -
taking Westminster to court if they refuse.
We have changed and grown as a country
in the last twenty years,
and particularly during and since the indyref.
Scotland will make a fine wee country,
anyway, but what has changed is our confidence.
My one worry is that we delay taking the step too long,
and Westminster undermines our legal position
and/or potential before we finally do anything about it.
I think many of the questions that weren't asked before the last referendum have now been asked. The EU will take Scotland back into their fold, and the Euro is there to be adopted. There would have to be a border with England, which would seem a problem for transport logistics, but that has an upside for expansion of ports and shipping. There's a short crossing with Northern Ireland at Stranraer, and links to Holland and Scandi countries on the East coast. Sturgeon was talking about advances in electric-powered flights, and Scotland has the best wind resources in Europe, as well as established hydro.
Everything is possible,