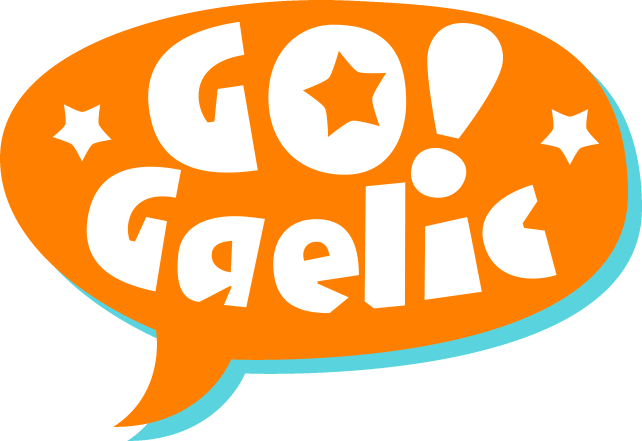 Scottish Gaelic is spoken in Scotland (Alba),
mainly in the Highlands (a' Ghaidhealtachd) and in the Western Isles (Na h-Eileanan an Iar),
but also in Glasgow (Glaschu),
Edinburgh (Dùn Eideann) and Inverness (Inbhir Nis).
There are also small Gaelic-speaking communities
in Canada,
particularly in Nova Scotia (Alba Nuadh)
and on Cape Breton Island (Eilean Cheap Breatainn).
Other speakers can be found in Australia (Astràilia),
New Zealand (Sealainn Nuadh)
and the USA (Na Stàitean Aonaichte).
According to the 2011 census,
87,100 people reported having some knowledge
of Scottish Gaelic.
32,400 could undertand,
speak, read and write Gaelic, 57,600 could speak Gaelic,
6,100 could read and/or write Gaelic,
but not speak it,
and 23,400 could understand Gaelic,
but not speak, read or write it.
The areas with the highest proportion of Gaelic speakers
(48.9%) were Highland,
Eilean Siar (Western Isles)
and Glasgow City.
Overall 1.7% of the population of Scotland
has some Gaelic.
Here's where you can learn some Scottish Gaelic:
Fuaimean na Gàidhlig - The Sounds of Gaelic:
Gaelcast - Podcasts anns a' Ghàidhlig:
iGaidhlig - software sa Ghàidhlig:
Gälisch für Einsteiger (Scottish Gaelic lessons in German):
Scottish Gaelic phrases:
---
Online Scottish Gaelic dictionaries:
---
Scottish Gaelic translation:
Free community-based translations/Aistriúcháin dheonacha ón bpobal:
An Darach - Scottish Gaelic Translation:
---
Scottish Gaelic language radio, TV and videos:
Radio nan Gàidheal - online Gaelic language radio:
Sgeul Nan Gaidheal - Gaelic programme on Moray Firth Radio:
BBC Alba - Gaelic TV:
Gàidhlig air YouTube:
Cainnt mo Mhàthar - videos and audio recordings of Gaelic speakers from Nova Scotia:
---
Interesting notes:
The only word in these examples that is similar in all the languages is name: ainm (Irish), ainm (Scottish Gaelic), ennym (Manx), anv (Breton), hanow (Cornish) and enw (Welsh).
The word for what - Cén (Irish), De (Scottish Gaelic), Cre (Manx), Petra (Breton), Pyth (Cornish) and Beth (Welsh) - illustrates one of the sound differences between the branches of the Celtic languages. In the Gaelic languages, apart from Scottish Gaelic, it starts with C, which is why they are called Q-Celtic languages (this sound is sometimes written with a Q in Manx), while in the Brythonic languges it starts with p or b, which is why they are known as P-Celtic. Both sounds developed from the Proto-Celtic [kʷ].
There are more similarities within each branch of these languages than between the branches (Gaelic and Brythonic), and the Gaelic languages are closer to one another than are the Brythonic languages.