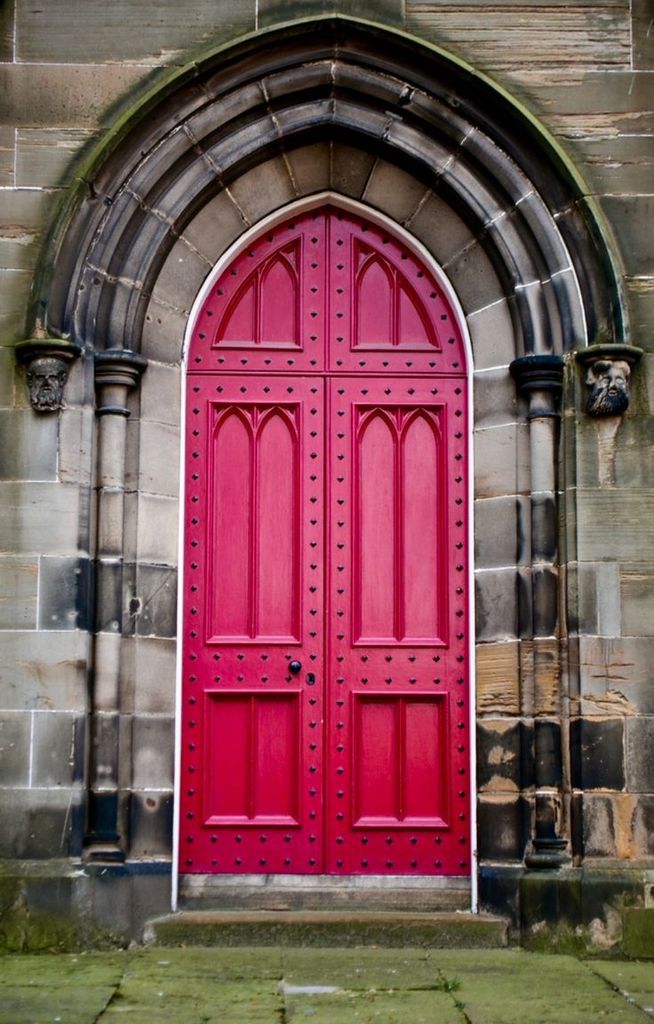 When I'm building a door I'm looking for a nice visual progression from a wide bottom rail, to a wide midrail, and the toprail around the same width as the stiles.
Often you see a door with a bottom rail that is quite narrow in width, cut down at some point in its history,
these look like a car with flat tyres.
The panels need a good width of fielding
(the wide sunk bevel at the edge of the panels)
to look right and need to be able to move reasonably freely in their grooves in the frame,
otherwise when they expand or shrink according to the humidity conditions they will stick and split along the grain.
Those grooves should be primed with paint or whatever other finish is used for the door before it is assembled.
The joints should be through mortise and tenoned, wedged, sometimes also pinned with a wooden dowel.
Lengthwise dowelled joints as found in some factory doors are insufficient for a door which should last
100 years minimum.
The overriding thought in a joiner's mind when he or she is building a door, is how the timber will move in different conditions, and designing the way the parts fit together to allow this.
This is the principle of all good joinery, combined with the way that water is encouraged to fall away from the door without lodging on or in it, so that the door can last a long time.
I have been making joinery and carpentry with these principles throughout my working life.
I think about this a lot now, at the end of it: what's the point in planning to sustain a future when it is being trashed by right wing politicians, people devoted to selfish individualism and promoting it, and those who know the price of everything and the value of nowt?