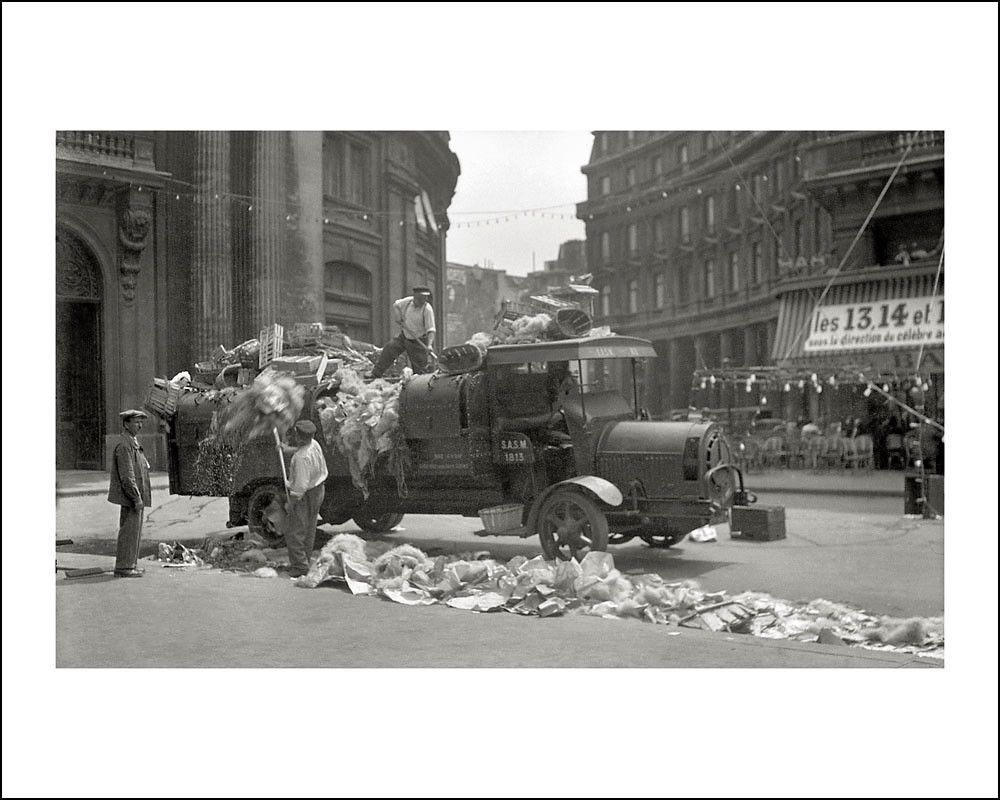 Electric refuse collection vehicles were not uncommon
in the early decades of the 20th century,
and one manufacturer claimed
to have 50 local authority customers for its vehicles.
In the mid-1920s, 7% of London refuse vehicles
were electric, when ones with petrol engines
made up only 11% of the total
(80% were still horse-drawn).
Modern energy-from-waste plants now provide electricity generated from household refuse, but this approach had also been pioneered
more than a century ago with the so-called
"dust destructors"
that were installed in a number of London boroughs, as well as many provincial authorities.
Recycling isn't new either – there's nothing new in the world of rubbish.