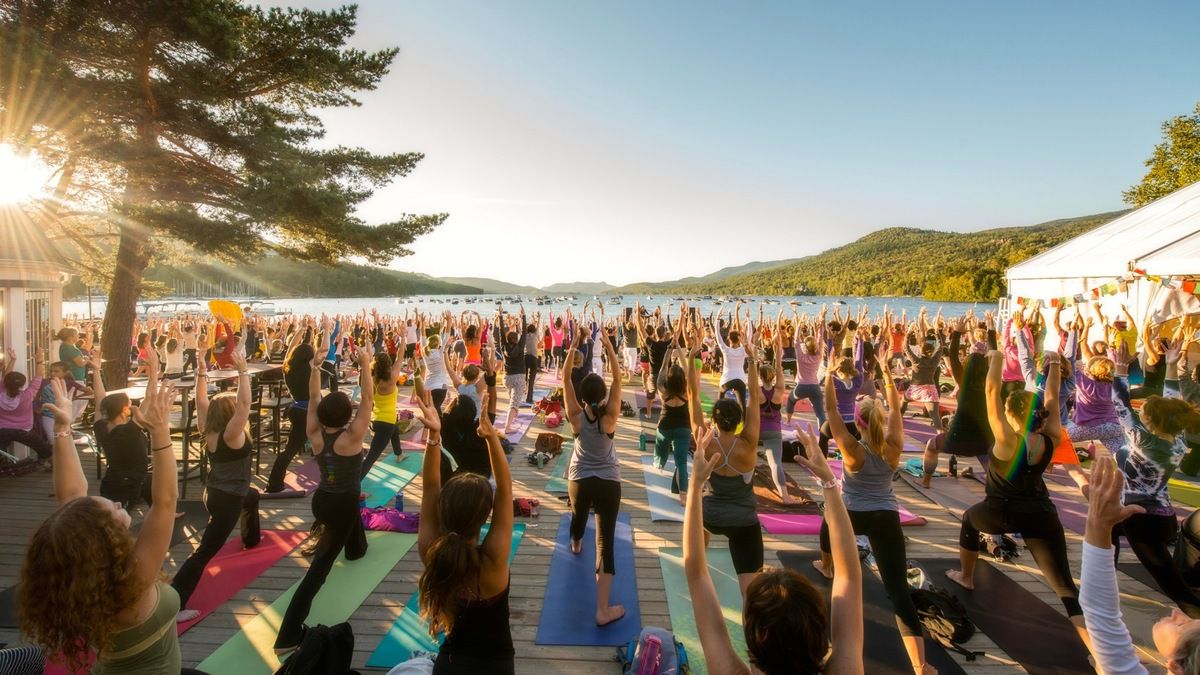 mecca is for music and hedonism,
but a new focus on wellbeing is emerging
as people swap drink and drugs for mindfulness and yoga.
These practices make you feel good …
We can see the tangible effects that they have had, not just in terms of our mental wellbeing and our ability to be calm and connect and recalibrate in a fast-paced technological world.
But they also help us reconnect with people and I think ultimately that's why people come to them and I think often when they find those things they tend not to leave.
They love it.