The real question today is not when human life begins,
but:
"What is the value of human life?"
Ronald Reagan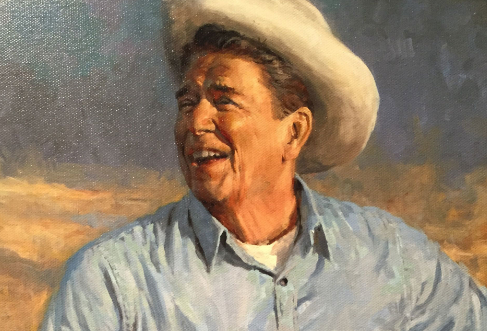 Ronald Reagan was the 40th president of our country and served two terms in office.
He want to accomplish many things through out his presidency and was successful with a lot of them.
He wanted to reduce peoples reliance on the government through out most of his presidency.
He felt he accomplished his campaign goal to restore American confidence and grow optimismthrough out America.

He won the 1980 Republican nomination and chose George bush as his running mate.
Reagan took office on January 20, 1981 and was only shot 69 days latter.
His wit and grace during this incident caused his popularity to soar.
He quickly recovered and returned to his presidency. He immediatelybegan embarking on a course of cutting government taxes and obtained legislation to stimulate economic growth, curb inflation,
and increase employment.
Due to the renewal of national self confidence,
Reagan and Bush were re-elected in the 1984 election and did more work towards reducing taxes and dealing with financial matters
throughout the country.

Ronald Reagan was a wonderful president and he accomplished what he promised to accomplish.
The people loved him and loved him
even when he no longer was president.