The Isle of May is in Scotland.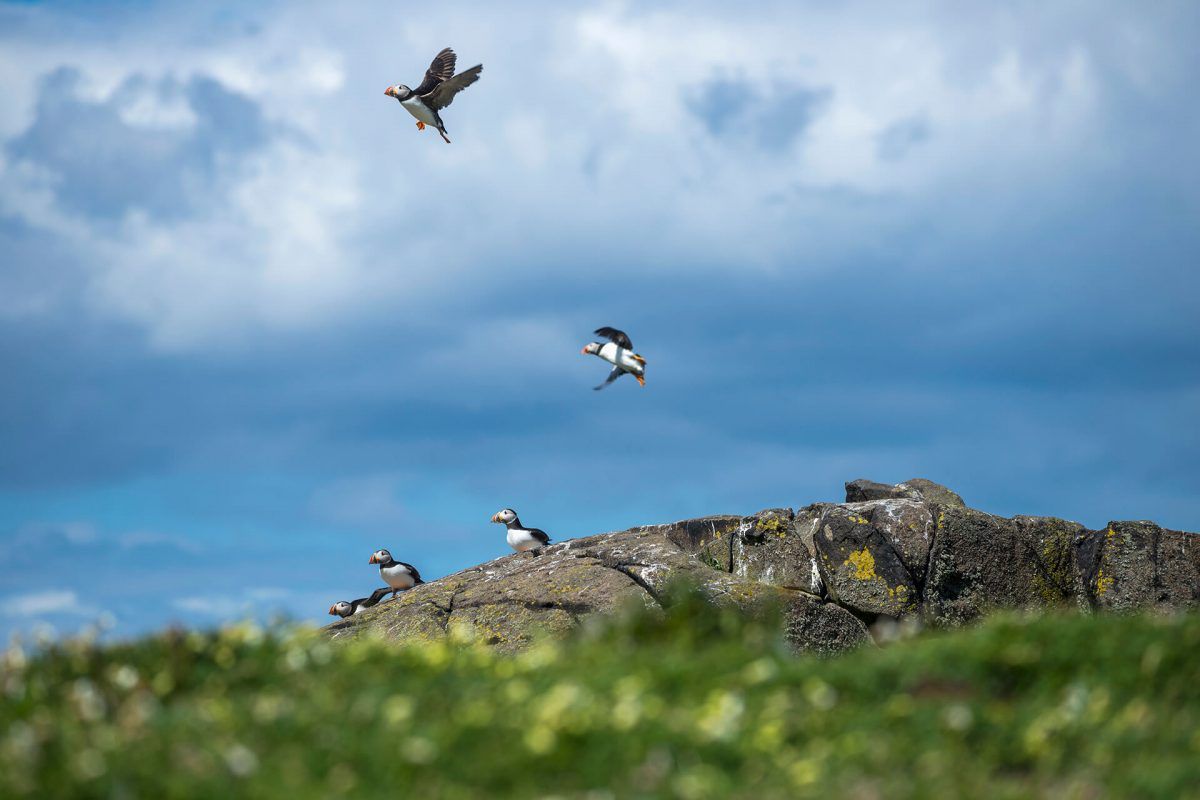 The Isle of May is one of the best places
in the UK to see the Puffin.
Puffins mate for life and always return to the same nest, where they will raise just one
charmingly named puffling a year.
How they locate their nest year after year is mind-boggling – maybe that accounts for the anxious looks on their faces.
They find a life partner at the age of five and can live well into their 30s, which means they are more successful
at relationships than most human couples.
Designated paths lead visitors all over the isle,
a sort of mini Jurassic Park
alive with rabbits, eider ducks and,
on rocky outcrops around every corner,
its rainbow beak pointing into the prevailing wind,
the inimitable puffin –
a bird unparalleled in its ability to cheer a weary soul.