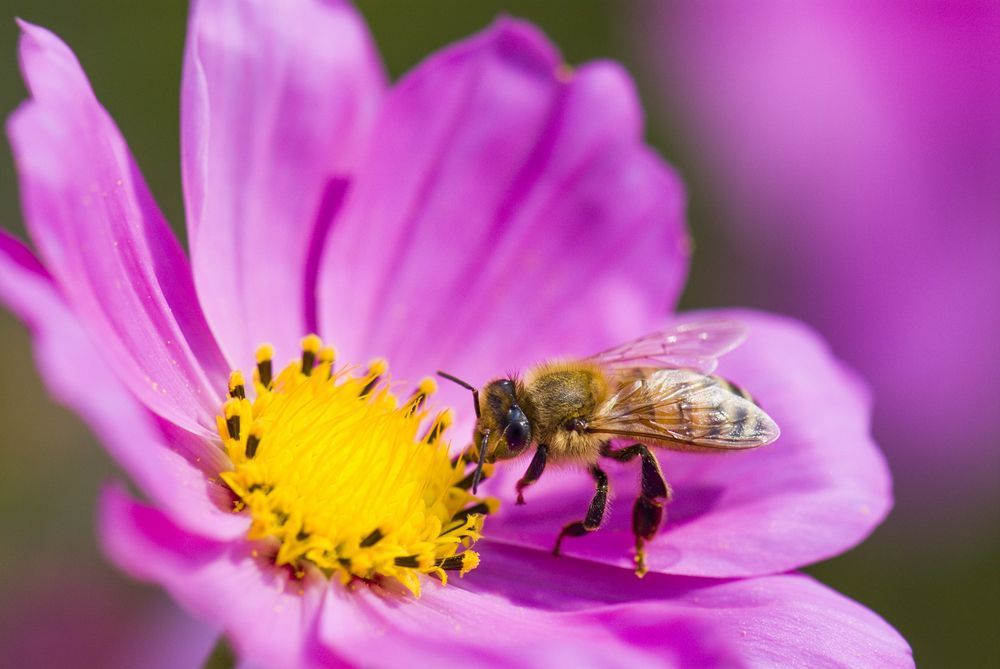 A bee visiting a flower is an act of nature
that has been playing out for more than 100m years.
Flowering plants evolved with bees,
developing rich perfumes, colourful petals
and nectar to entice them to visit.
As the bee moves from flower to flower,
collecting nectar to fuel her flight
and pollen to feed her family, she moves pollen
from the male part of the flower to the female part, allowing the plant to produce seeds and reproduce.
"To a bee a flower is the fountain of life, and to the flower the bee is a messenger of love."
.