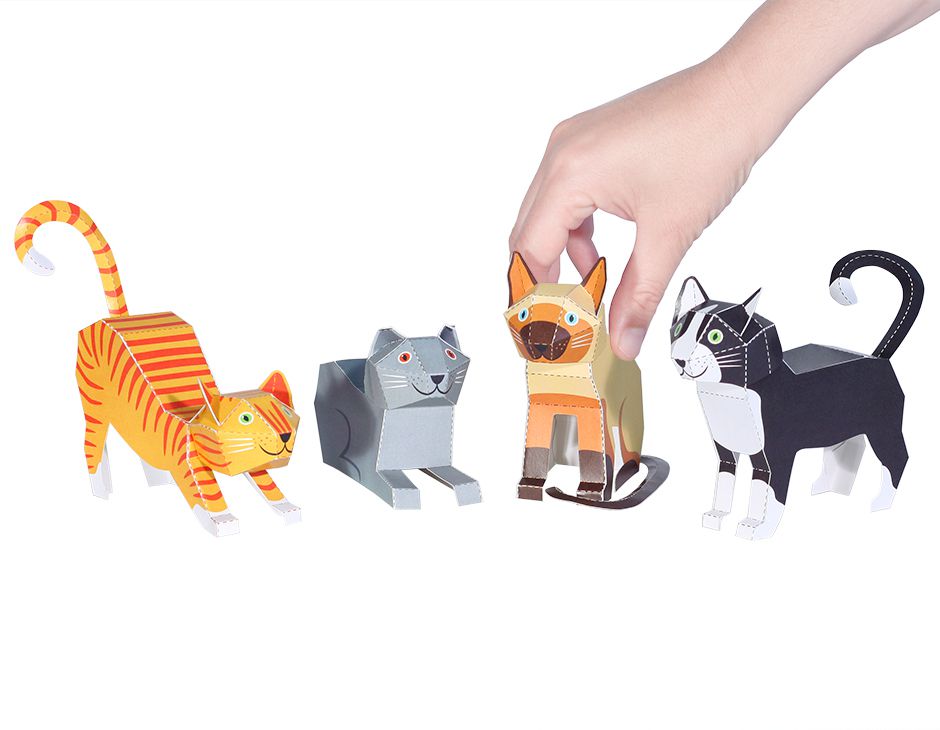 Paper toys are brilliant
because of their endless possibilities.
The only limit is your imagination you can create any shape you want with a piece of paper.
It costs nothing, so everybody can make one.
You just need to cut it, fold it, and glue it together.
Illustration, art toys and detailed work together in the medium of paper toys which is a great way
to express your creativity.
Paper is a beautiful material with smooth curves
and sharp lines.
People can download the templates from the internet
and exchange them.
Making paper toys is fun and a great enjoyment.