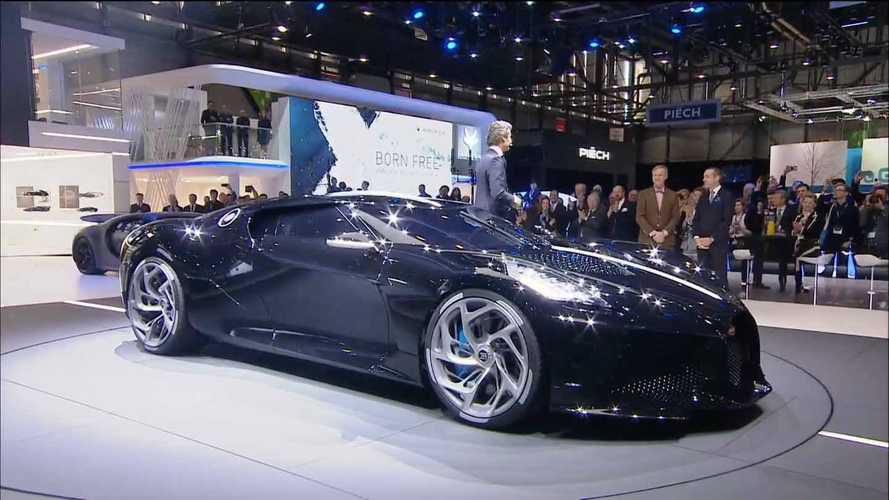 La Voiture Noire
A hypercar –
Bugatti, is a French supercar manufacturer,
it has built the world's most expensive new car.
It has a black carbon fibre body
and a 1500-horsepower, 16-cylinder engine.
It is similar to the Bugatti Type 57 SC Atlantic,
of which only four were made between 1936 and 1938.
Ralph Lauren is the owner of the last Atlantic made.
La Voiture Noire (the black car)
is more expensive than the Rolls-Royce Sweptail –
that cost around £7m to make –
Making it as the world's most expensive car.
.