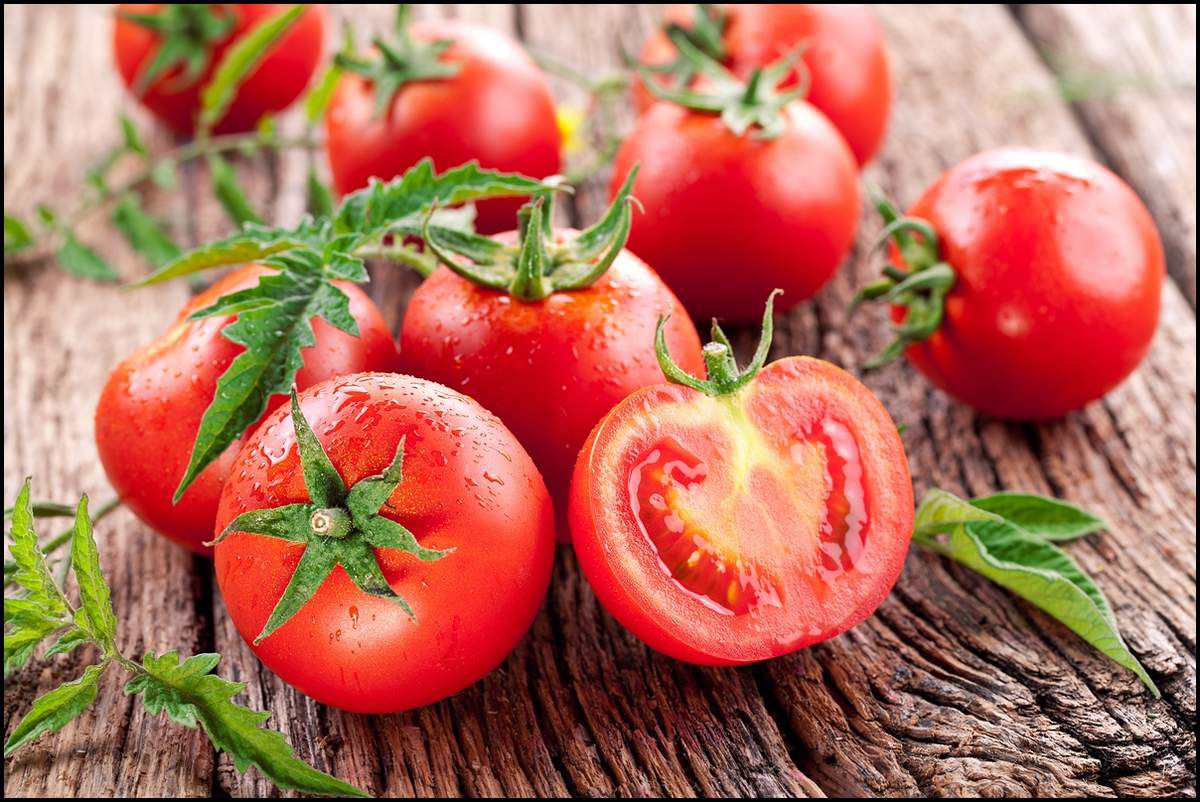 If you wash them,
the skins of non-organic tomatoes
are still good for you
because they are so thin
that many pesticides
just pass straight through them into the pulp.
Contrary to the common myth,
organic tomatoes are not pesticide free -
it is virtually impossible to grow tomatoes
commercially without using some form of pesticide.
The main difference
between organic and non-organic tomatoes
in this respect is that the pesticides
used on non-organic tomatoes
are much better researched,
the dosages more strictly controlled,
and they tend to degrade much faster
than organic pesticides -
many of which essentially last forever.
Given what I said earlier about tomato skins
being an ineffective barrier to pesticides,
I would much rather eat non-organic tomatoes
than organic ones since the pesticide content
is much less likely to be harmful to me.
This is not just my opinion,
there is are large numbers of scientific papers
examining the toxicity of non-organic pesticide
residue on humans.
The work on organic pesticides
remains inadequate in my view.