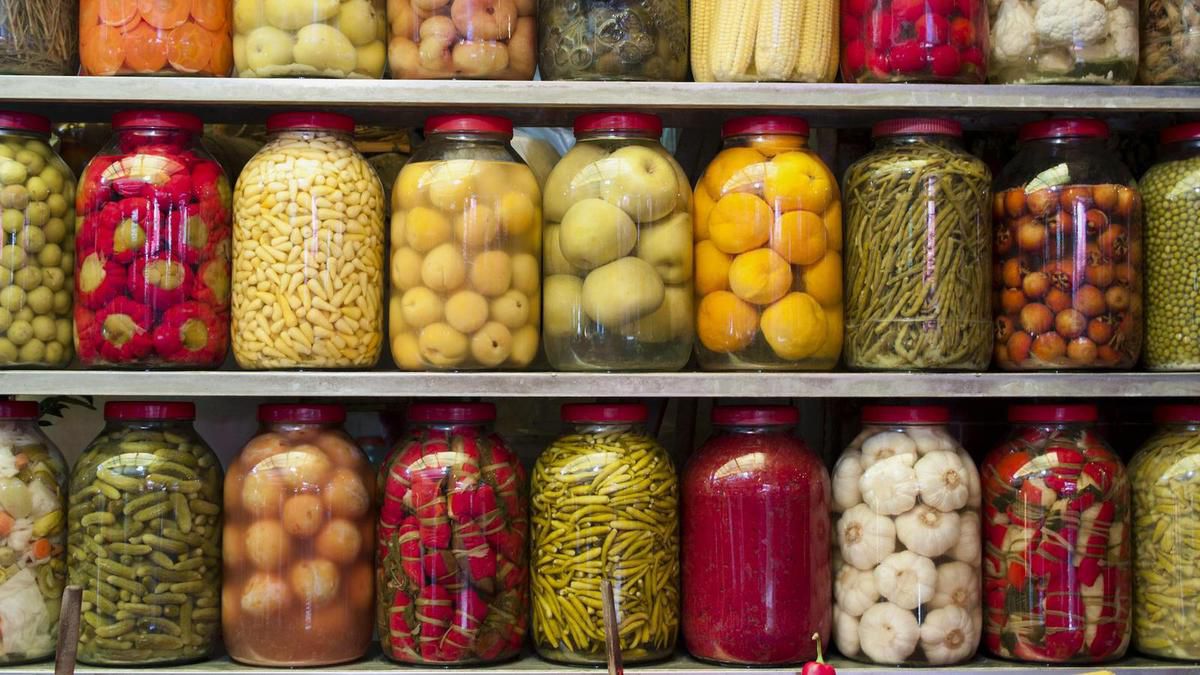 pickles, chutneys, jams, marmalades
and fruit butters and cheeses.
I do the same.
It's a routine in this house whenever there's a glut of whatever.
At present in the cuboard are, cold-pickled onions, ditto red cabbage, pickled plums, pickled beetroot, pickled cauliflower, apple and cranberry chutney, apple and onion chutney, blackberry and apricot chutney, various jams and marmalades.
I'm about to pickle turnips (turkish style), a Branston-type and carrot, then some apple cheese.
Then there's sauerkraut - not difficult to do as long as you can put up with the smell.
The only pickles I buy are Indian ones, cornichons and the occasional jar of Branston when I've run out of the homemade stuff.
Much pickling, especially on Eastern Europe
and the far East,
is the pickling using only brine fermentation.
Kimchi in Korea was something which
I enjoyed very much when I lived there
Some fermented pickles involve
both lactobacilli and wild yeasts.
The yeasts produce alcohol, which then
oxides to acetic acid (vinegar).
Believe me, fermented pickles do need "burping" if you don't have a jar with a built-in airlock .
The idea of feeding it with sugar strikes me as bizarre, as it will just up the alcoholic strength to
the point where it kills the fermenting organisms.
But I agree that pickles made vinegar-based
from the beginning don't ferment,
and they don't even need to be kept refrigerated.