Cherry Olives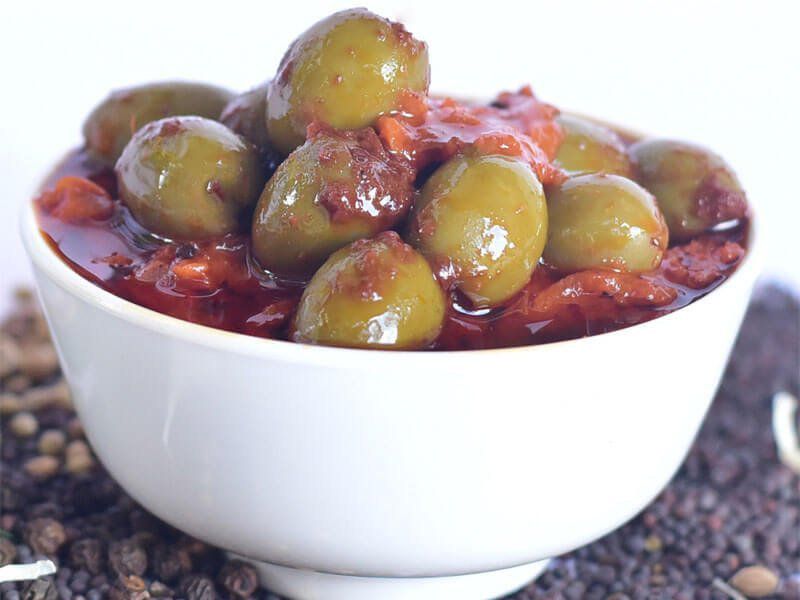 1 qts fresh sweet cherries,
2 cups white vinegar (I use rice vinegar because it is less harsh),
2 cups water,
1.5 cups sugar,
2 tablespoons salt and mixed pickling spice.
Wash cherries and pack in 1/2 pint jars.
Combine vinegar, water, sugar,
and salt and heat to a boil.
Pour over cherries add 1/4 teas.
pickling spice to each jar.
Water bath can for 15 minutes.
Makes 10 1/2 pint jars.
This recipe was from
With this recipe you can sub the vinegar for bourbon.
I add the bourbon to jars after they cool so it doesn't cook off. Then I can.